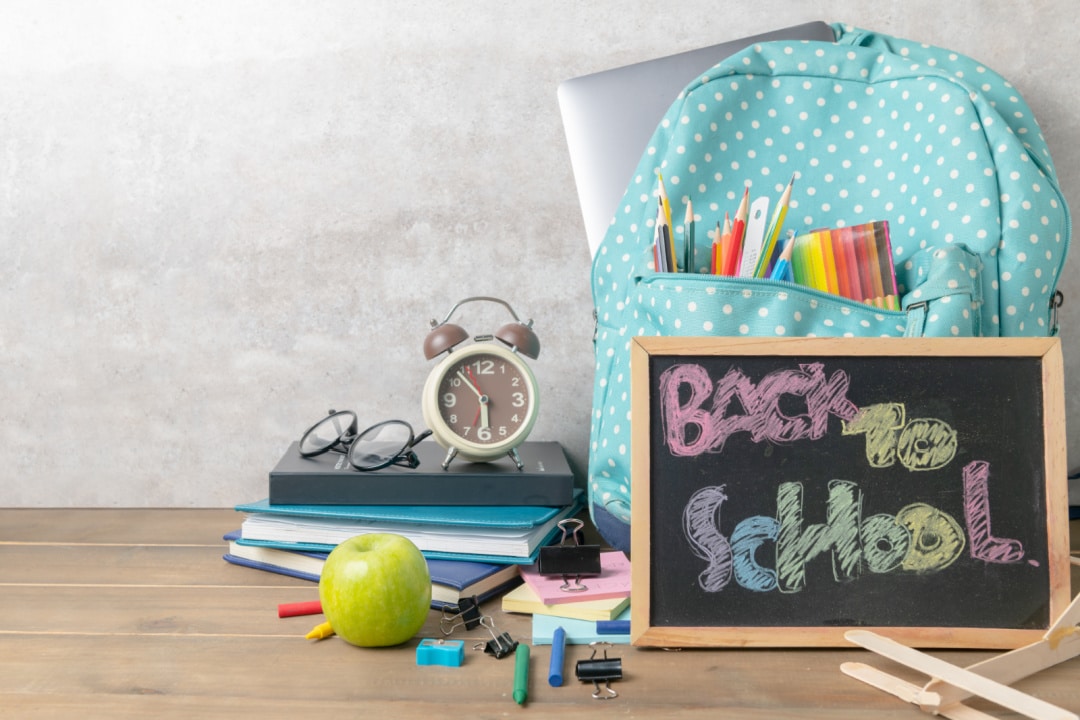 The back-to-school season is both an exciting and challenging time for families, as they prepare to transition from the leisure of summer to the rigors of the school year.
But, it's also a time when many parents face the daunting task of equipping their children with the necessary school supplies, without breaking the bank.
Smart Strategies to Save Big on Back to School Supplies
Under $10: Back to School Essentials for the Savvy Shopper
If you're looking to save money on your back-to-school shopping, you're in the right place!
Here are my top ten frugal essentials for a successful start to the school year.
1. Backpacks
The backpack is arguably one of the most essential back-to-school items. As a primary mode of transportation for books, lunch, and other school necessities, durability is paramount.
Opt for a well-made, sturdy backpack over a trendy but less durable one. Stores often have sales towards the end of summer, making it a great time to buy.
2. Lunch Boxes and Reusable Water Bottles
Another cost-effective purchase is a reusable lunch box and water bottle. Buying disposable items for lunch every day can quickly add up.
Best Reusable Water Bottles for Back to School
A well-insulated lunch box and a BPA-free water bottle can save you a significant amount over the course of a school year. Plus, they're an eco-friendly choice!
3. Notebooks and Binders
Your child will undoubtedly need notebooks and binders for their schoolwork. Consider buying these items in bulk to save money.
A package of notebooks in bulk or binders in bulk tends to be cheaper than buying them individually. Additionally, try to reuse binders from the previous year if they're still in good condition.
4. Pens, Pencils, and Highlighters
Writing instruments are another must-have for any student. Again, consider buying in bulk to save. However, quality matters, so read reviews before buying an off-brand that might not last.
Opt for mechanical pencils, which, while initially more expensive than traditional pencils, will last longer and save you money in the long run.
5. Staplers and Paper Clips
Staplers and paper clips are essential for keeping your child's work organized. Choose durable models that will last multiple school years.
Again, try to buy these items in bulk to take advantage of cost savings.
6. Erasers and Correction Fluid
Mistakes happen, which is why erasers and correction fluid are invaluable. These are small items that can quickly add up in cost if you're buying them regularly.
Consider buying a large pack of erasers and a multi-pack of correction fluid at the start of the year to save money.
7. Calculator
Depending on the age of your child, a calculator might be necessary. While basic models are often very affordable, scientific and graphic calculators can be expensive.
Consider investing in a quality, used model. There are many online platforms where you can buy used electronics at a fraction of the cost of new ones.
8. USB Drive or External Hard Drive
In our increasingly digital age, a USB drive or external hard drive can be vital for saving and transporting work. Look for deals online and choose a device with enough storage to meet your child's needs for the entire school year.
9. Art Supplies
While not all students will require art supplies, those who take art classes will. Again, consider buying in bulk, and be sure to compare prices between physical and online retailers.
10. Clothes and Shoes
Lastly, your child will probably need a few new items of clothing or shoes for the school year. Shop end-of-summer sales for the best deals.
Also, consider thrift stores and consignment shops, where you can find high-quality, gently used items at a fraction of their original cost.
Best Places to Snag Second Hand Back to School Clothes
Cutting Costs on Back to School Clothes
Strategies for Frugal Shopping
Aside from the aforementioned items, it's also crucial to employ some smart shopping strategies to make the most out of your budget.
Shop Sales and Use Coupons
Back-to-school sales are a prime opportunity to save on your shopping list. Sign up for store newsletters, check local ads, and use coupon apps to make sure you're getting the best deals. Remember to comparison shop to make sure the sale price is indeed a bargain.
Shop Early or Late
Many stores start stocking back-to-school items as early as July, and they often offer discounts to early shoppers. Alternatively, if you can hold off on certain items, prices tend to drop significantly after the school year begins.
Inventory What You Already Have
Before you even set foot in a store or go online, take a thorough inventory of what you already have. Often, there are plenty of perfectly good supplies left over from the previous school year that can be used again.
Buy Used or Trade with Other Parents
For items like textbooks, calculators, and even clothing, consider buying used or arranging a trade with other parents. There are many online platforms where you can buy, sell, and trade used items.
Invest in Quality
While it may be tempting to choose the cheapest item, consider quality as well as price. Investing a little more in a high-quality, durable product can save you money in the long run as it will last longer.
In conclusion, back-to-school shopping doesn't have to be a budget-busting endeavor.
By focusing on essential items, employing savvy shopping strategies, and understanding where you can cut costs without sacrificing quality, you can equip your child with everything they need for the school year without breaking the bank.
Remember, a frugal shopper is a smart shopper! Happy back-to-school shopping!