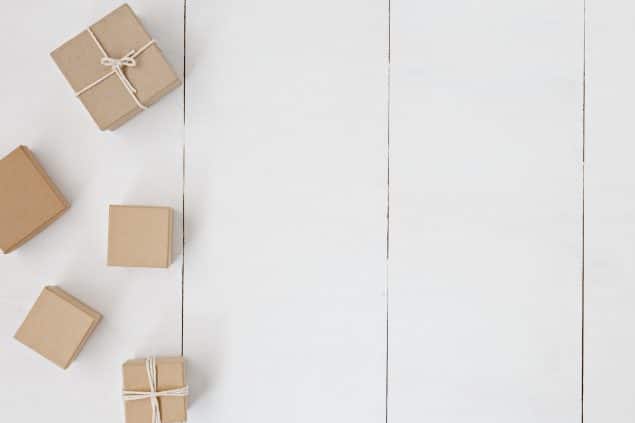 If you're like me, you understand the thrill of finding just the right gift, at just the right price.
But how often have we faced the last-minute rush, the frantic scramble to find a gift that's meaningful without breaking the bank?
Too often, right? Well, today, I'm going to introduce you to a smart, frugal living strategy that will not only save you money but also take the stress out of gift-giving.
It's a concept so straightforward, yet so brilliant, you'll wonder how you've never thought of it before. So, what's this budget-friendly, stress-relieving, time-saving solution?
Say hello to the concept of a Gift Closet. Imagine having a treasure trove of thoughtful gifts at your disposal, ready for any occasion. S
ounds exciting? Keep reading, as I guide you step-by-step on how to create a gift closet in your home, effectively saving money throughout the year, while retaining the joy of gifting.
What is a Gift Closet?
A gift closet, quite simply, is a designated space in your home where you stash gifts for various occasions throughout the year.
Birthdays, anniversaries, weddings, holidays, host gifts – the list is endless. The beauty of the gift closet is that it allows you to take advantage of sales and discounts, buy in bulk, and prepare in advance.
You're not just saving money, you're also saving time and reducing stress.
How to Create a Gift Closet: The Basics
1. Choose Your Space
The first step to creating a gift closet is finding the right spot. It doesn't have to be a closet per se; any dedicated space will do.
Think of unused corners in your home, an empty shelf, a spare drawer, or even a well-organized box. The important thing is that it should be easily accessible, clean, dry, and protected from pets and children.
2. Inventory and Organize
Knowing what you already have is crucial to avoid overbuying or duplicating gifts. Sort out your gifts by category: toys, home decor, books, electronics, and so on.
It's also a good idea to maintain a running inventory list. Use simple solutions like a notebook, or go digital with apps and spreadsheets.
3. Plan Ahead
One of the keys to a successful gift closet is foresight. Take note of upcoming birthdays, anniversaries, and holidays.
Pay attention to your loved ones' tastes and interests. This way, you're less likely to make impulse buys that end up being less than perfect.
Stocking Your Gift Closet Frugally
Now that your gift closet is ready, it's time to stock up. This is where the frugal magic happens.
1. Year-Round Sales
One of the prime advantages of having a gift closet is the ability to buy items on sale, long before you actually need them.
Post-holiday clearance sales, Black Friday deals, end-of-season sales — these are all opportunities to snag high-quality gifts at discounted prices.
2. Bulk Buying
Buying in bulk is another way to make significant savings, especially for items that don't go out of style. Classic children's toys, popular books, or kitchen gadgets make great bulk buys.
3. Thrift and Antique Stores
If you love unique finds and vintage items, thrift and antique stores can be your best friend. You can find beautiful, one-of-a-kind gifts at a fraction of their original price.
4. Online Marketplaces
Platforms like eBay, Craigslist, or Facebook Marketplace often have new or gently used items at bargain prices. Stay vigilant for good deals, but be sure to vet sellers for credibility.
Mastering the Art of the Gift Closet
As with any frugal strategy, the gift closet requires a certain amount of discipline and management.
1. Resist Impulse Buys
Just because something is on sale doesn't mean you need it. Remember your inventory and upcoming occasions list. Buy with purpose, not just because the price is right.
2. Rotate and Refresh
Don't let items sit for too long in your gift closet. If you notice something that's been there for a while, consider using it for the next suitable occasion.
3. Wrap Smart
Stock up on wrapping supplies during sales, or better yet, use recyclable materials for an eco-friendly touch. You can also store gift bags to reuse, another smart way to save.
4. Track Your Savings
Seeing your savings grow is a powerful motivator. Keep track of how much you're saving by using your gift closet. This not only reaffirms your frugal habits but also gives you a sense of achievement.
Conclusion
A gift closet is more than a money-saving strategy — it's a way to simplify your life.
By being prepared, you can avoid last-minute shopping stress and enjoy the joy of giving. With a bit of planning and savvy shopping, your gift closet will become a cherished corner of your frugal lifestyle.
Remember, being frugal doesn't mean being cheap. It's about being smart with your resources and making the most out of every dollar. And that, is a gift that keeps on giving.
Frequently Asked Questions
I live in a small apartment. Can I still have a gift closet?
Absolutely! A gift closet doesn't have to be an actual closet. It can be any dedicated storage area — a shelf, a drawer, a cabinet, or even a box. The key is to keep it organized and easily accessible.
Won't gifts go out of style if I buy them in advance?
Not if you buy timeless gifts. Classic children's toys, best-selling books, home decor, and kitchen gadgets rarely go out of style. Plus, if you're aware of your friends and family's tastes, you'll know what they'll appreciate regardless of trends.
What if I buy a gift in advance and find something better later?
This is where your gift inventory comes into play. Regularly review what you already have, and only buy gifts if you find something truly unique or deeply discounted. Remember, the goal is to save money and reduce stress, not to accumulate unnecessary items.
How can I remember all the upcoming occasions?
Maintaining an event calendar is a simple solution. You can use traditional paper calendars, or go digital with Google Calendar or apps like Evernote. Remember to update it regularly with birthdays, anniversaries, and special events.
What's the best way to organize my gift closet?
Categorize your gifts by occasion or type. This makes it easy to find what you need when the time comes. It's also helpful to have a system for tracking your inventory, whether it's a simple checklist or a digital spreadsheet.
Can a gift closet really save me money?
Yes, it can! By planning ahead and purchasing gifts when they're on sale or in bulk, you're likely to spend less than if you're rushing to buy presents at the last minute. It also helps you avoid panic buying, where you might end up spending more just to have a gift ready.
How often should I update my gift closet inventory?
A good rule of thumb is to update your inventory every time you add or remove a gift. This way, you'll always have a clear idea of what's available at a glance.
However, it's also advisable to do a more thorough review every three to six months to ensure that your gifts are still in good condition and appropriate for upcoming occasions.
Should I include gift wrapping supplies in my gift closet?
Definitely! Having wrapping supplies on hand is part of being prepared. You can stock up on gift bags, wrapping paper, ribbons, and cards during post-holiday sales or whenever you spot a great deal. Remember to store them neatly to avoid damage.
What if the recipient doesn't like the gift I picked from my gift closet?
While you're choosing gifts based on what you think your friends and family members will like, it's inevitable that sometimes they might not fully resonate with the gift.
In such cases, always include a gift receipt whenever possible. This shows that you care about their preferences and allows them to exchange the gift for something they'll truly love.
I'm worried about accidentally giving the same gift to the same person twice. How can I prevent this?
Keeping a record of who received what can help prevent this from happening. This could be as simple as a note in your inventory, or you might choose to keep a dedicated gift log.
This not only prevents duplicate gifting but also allows you to track what types of gifts have been successful in the past.
How do I keep track of what I've spent on my gift closet?
Maintaining a budget is an essential part of frugal living. Keep track of your expenditures by saving receipts or making a note of the prices in your inventory. Some people find it helpful to set a yearly or monthly budget for their gift closet, and track their spending against that.
Is a gift closet only for tangible gifts?
Not at all! While a gift closet is typically used for physical gifts, you can also use it as a place to store ideas for experience-based or digital gifts. For example, if you spot a great deal on a cooking class, concert tickets, or online course, you could purchase it in advance and note it down in your gift inventory.
What if I end up with gifts that I can't give away?
This might happen if you're buying gifts in advance without a specific recipient in mind. If you find yourself with excess gifts, consider donating them to a local charity or using them as prizes for community or family events. You could also re-sell them on online marketplaces. The key is to periodically review your inventory and ensure that every item has a purpose.