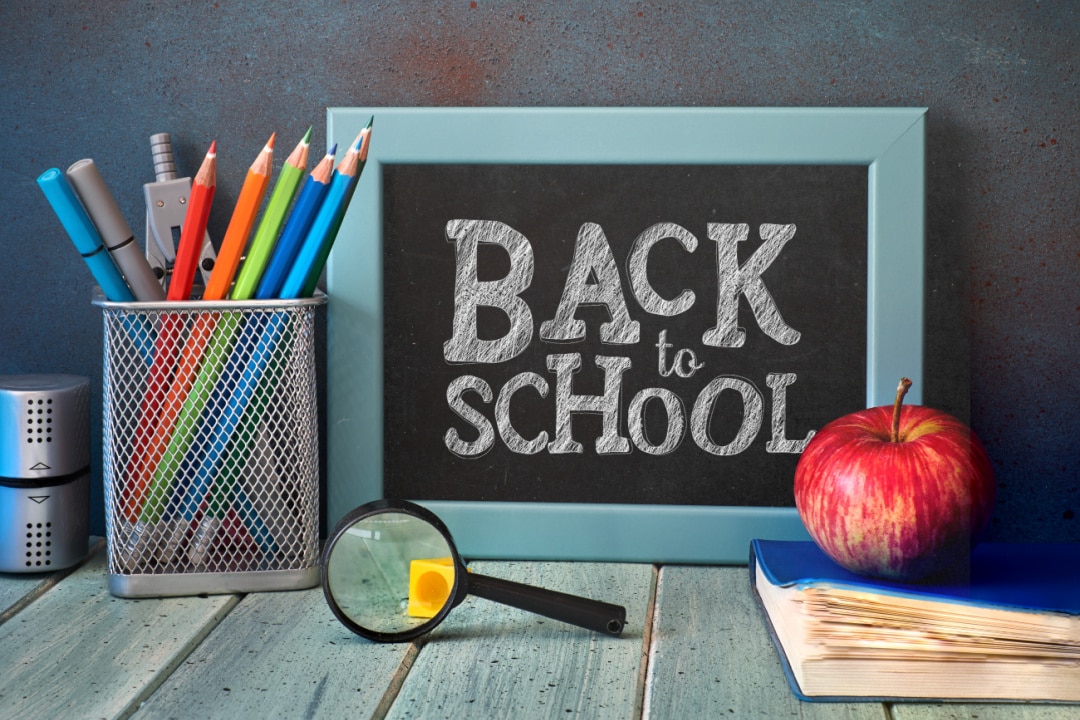 As the summer dwindles and the first day of school quickly approaches, students and parents across the globe find themselves embarking on the annual ritual of back-to-school shopping.
If you're on a budget this year, there's no need to worry – you can still gear up for the academic year with supplies that won't break the bank.
I've put together a list of ten essential back-to-school items that you can find for under $10.
1. Notebooks:
A quintessential school supply, notebooks are an everyday necessity for students of all ages. Ranging from college-ruled to wide-ruled, one-subject to multi-subject, the variety is endless. With eco-friendly options and a multitude of designs to choose from, notebooks under $10 are an easy find and a budget-friendly necessity. Buy in notebooks in bulk to possibly save more money (may be over $10).
These Mead Composition Notebooks (3 pack) are currently under $10.
2. Pens and Pencils:
A pack of ballpoint pens or #2 pencils are easily available under $10. Keep an eye out for sets that include a combination of both or ones that come with extra features like erasable pens or mechanical pencils.
3. Highlighters:
From annotating textbooks to organizing notes, highlighters are an essential tool for students. Packs of multi-colored highlighters can help differentiate information and make studying a little more colorful – all without going over the $10 mark.
4. Folders and Binders:
Organizing assignments, handouts, and notes is crucial for academic success. Plastic folders and small binders are a cost-effective way to keep everything in order. And with a plethora of designs and colors available, these under $10 items also allow students to express their unique personalities.
Avery Binders are a great brand that you can find for under $10.
5. Sticky Notes:
When it comes to reminders and quick notes, sticky notes are a student's best friend. They're perfect for jotting down important points during lectures, marking pages in textbooks, or even writing motivational messages. You can easily get a multi-pack of sticky notes in various colors and sizes for under $10.
6. Rulers and Protractors:
Geometry isn't the only place where these tools come in handy. From drawing perfectly straight lines to measuring objects for science projects, a set of rulers and protractors are useful additions to any student's toolbox – and you can find these for less than $10.
7. Erasers:
Mistakes happen, but with a good eraser, they don't have to be permanent. Whether you prefer the old-school pink erasers or the high precision of pen-like erasers, you can easily find these for under $10.
8. Index Note Cards:
Index note cards are a proven tool for learning and memorization. Available in various sizes, and even in different colors for categorization, index note cards are a budget-friendly study aid, easily found under $10.
9. Pencil Case:
A stylish pencil case not only helps to keep writing tools organized but also adds a bit of flair to a student's school supplies. Whether it's a simple zip pouch or a multi-compartment case, you can find a plethora of designs for under $10.
10. Lunch Boxes:
While not a traditional school supply, lunch boxes are a back-to-school necessity. Keep meals fresh and safe with a variety of affordable options – insulated bags, bento boxes, sandwich containers – all for under $10.
This list just scratches the surface of what's available for students on a budget.
Shopping for back-to-school supplies doesn't have to be expensive to be effective. With these essential items under $10, students will be well-prepared for the school year without stretching their wallets too thin.
Frequently Asked Questions
1. Where are the best places to find inexpensive school supplies?
Many traditional retailers such as Walmart, Target, and Dollar General offer back-to-school supplies at affordable prices. Online marketplaces like Amazon also provide a wide variety of options. Thrift stores and second-hand shops can also yield surprisingly affordable finds.
2. When is the best time to buy back-to-school supplies?
The best time to buy school supplies is usually during late July and August when retailers offer back-to-school sales. However, keep an eye out for deals throughout the year as many stores offer sales during other holidays and events.
3. Can I buy supplies in bulk to save money?
Bulk purchases, especially for items that are frequently used like pencils, pens, notebooks, and folders, can often be more cost-effective.
Check out these back to school bundles you can find to help you save time and money!
4. Are there apps or websites that can help me find the best deals?
Apps like Rakuten or RetailMeNot can alert you to coupons, sales, and cash back offers. Websites like CamelCamelCamel can track price changes on Amazon to help you find the best deal.
5. How do I determine if a deal is good or not?
Consider the quality, quantity, and the unit price of the item. If the item is of high quality, comes in a large quantity, and the cost per unit is lower than other options, it's probably a good deal.
6. Should I buy name-brand items?
While name-brand items can sometimes offer better quality, they are often more expensive. Many generic or store-brand items offer comparable quality at a fraction of the price.
7. How can I save money on high-ticket items like calculators or backpacks?
Look for sales during the back-to-school season, use cash back apps, or consider purchasing gently used items from online marketplaces. Some retailers also offer price match guarantees.
8. What are some unexpected places to find budget school supplies?
Craft stores, office supply stores, and even grocery stores often have a section for school supplies that can offer great deals. Online marketplaces, such as eBay or Facebook Marketplace, can also have new or lightly-used school supplies at lower prices.
9. Are digital supplies a cheaper alternative?
In some cases, yes. Many apps and software that students need are available for free or at a reduced cost. However, remember that digital supplies also require devices like tablets or computers, which can be expensive.
10. Is it cheaper to shop online or in-store for school supplies?
Both can have their advantages. Online shopping can be more convenient and it's easier to compare prices, while shopping in-store allows you to see the actual product and there's no need to wait for shipping. Check both options to see where you can get the best deal.