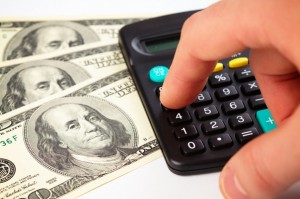 Managing Personal Finances
8 Ways the Monopoly Game Educates You on Managing Personal Finance
Have you ever played a Monopoly game with your friends? It is one of the most popular commercial board games in the world and has been able to entertain people of all ages. While playing this game, have you ever realized how you can apply the game strategies in your real life? There are several real-life money lessons you can learn from the Monopoly game that can help you remain financially healthy, come what may in the future. Read about 8 money lessons which you can apply in managing your personal finances.
Importance of budgeting in managing finance
You cannot be successful in the Monopoly game if you cannot budget well. If you are a successful player, then apply the similar concepts in managing your personal finances. By planning a realistic budget and following it, you can have better control over your money.
Importance of having an emergency fund

Just like it happens in a Monopoly board game, you never know when a sudden emergency situation can destroy your solid financial footing that you have built up in years. The emergencies in life are much more than what you experience in the board game. You should always create an emergency fund so that you can overcome your financial emergencies without having to sell your assets or falling into debt.
Looking for bargains and learning to negotiate
It is a prerequisite to bargain and negotiate in order to win the Monopoly game. In real life, you need to negotiate with people (sellers, creditors, etc.) to get the best financial deals. For example, while buying a property, you may not get the best deal if you do not know the skills to negotiate properly.
Being solely responsible for financial decisions

In the board game, everyone starts with the same amount of money. The difference is created by how well you can manage your money. Though luck is involved both in the game and in real life, you should learn to overcome what comes your way and manage your finances as best as you can.
Not making excuses in any situation

There is always the chance of winning and losing regardless of whether you are playing the game of Monopoly or trying to attain your real-life financial goals. Stop making excuses thinking about what would have happened if it would have been otherwise. Instead, abandon your excuses and think about how you can improve your financial position.
Making investments wisely

If you want to be successful, there are no alternatives to making wise investment decisions. You need to invest your money in order to make it grow with time. You will have to take chances and invest your money instead of simply leaving it in the bank.
Importance of building strong asset base

The player with the most number of properties gets the monopoly control over the board. This is an important personal finance lesson that everyone needs to learn. You can have a passive source of income if you succeed in building a strong asset base.
Trying to improve assets

In the game of Monopoly, you will not be able to dominate the game if you do not make improvements on the properties you have bought. You need to reinvest in your properties in order to improve your position and move ahead. Similarly, it should be your constant effort to increase your assets and reduce debt in life. By doing this, you will be able to attain your financial goals.
Apart from above, you also learn that shortcuts may not help you in building financial stability. Taking shortcuts in the Monopoly game may land you in jail. You should stop taking shortcuts to build wealth and financial stability and work hard to become successful, instead. Make the most of the opportunities that come your way and in turn, you will be successful in building a solid financial footing for you and your family.
Author's Bio: RP is a regular writer for various finance related Communities.
What helps you to make managing personal finances easier?
Learn how to Manage Your Money Like a Woman.