Disclosure: I was given a copy of the Room on the Broom book and Room on the Broom DVD in exchange for a post about Room on the Broom.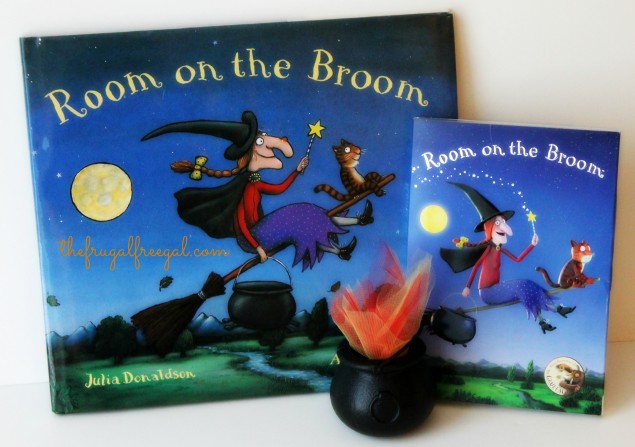 August is Family Fun Month! The multiple award-winning half-hour animated family film, Room on the Broom DVD, from NCircle Entertainment was released this month as a perfect way to celebrate! Based on the #1 best-selling children's picture book in America, written by Julia Donaldson and illustrated by Axel Scheffler (the same author and illustrator team that created the critically acclaimed The Gruffalo and The Gruffalo's Child), Room on the Broom is filled with humor and adventure, and teaches the importance of family, friends and teamwork!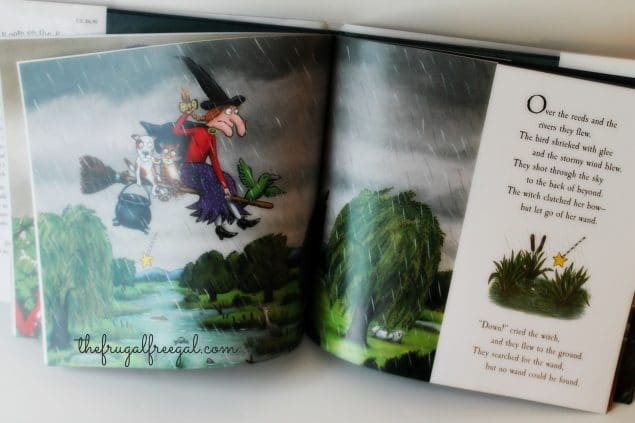 In Room on the Broom, the witch and her cat couldn't be happier, flying through the sky on their broomstick—until the witch drops her hat, then her bow, then her wand! Luckily, three helpful animals—a dog, a parrot and a frog—find the missing items and all they want in return is a ride on the broomstick. But is there room on the broom for so many new friends? The kindly witch thinks there is—much to the frustration of her cat. But when disaster strikes, and the witch is about to be eaten by a fearsome dragon, she is saved by the gang of animals, all working together. The witch's cat learns the importance of friends and family, and the witch rewards her new friends with a magnificent broom that is big enough for everyone!
My daughter and I are fans of this new book and movie! We read the Room on the Broom Book during her bedtime routine and fell in love with the cute illustrations, especially the animals! This book also teaching rhyming skills. Although my daughter is four, we were able to discuss the larger vocabulary words in the book including: wailed, clambered, moors, cauldron and others that she didn't understand. The DVD was even cuter! We love books that "come to life!" The animation was adorable and even I found myself giggling a few times during the Room on the Broom DVD.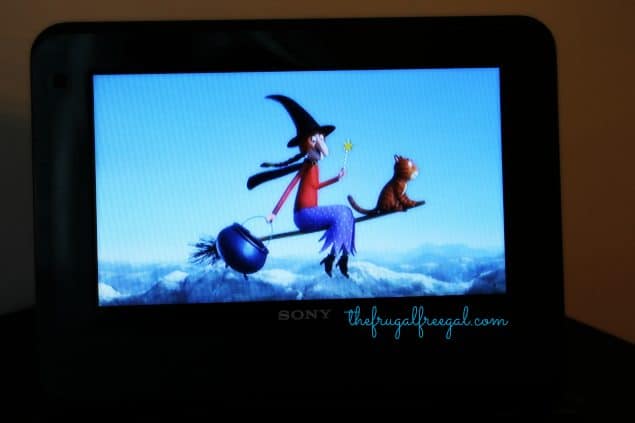 Because it's family fun month, I also downloaded this FREE Room on the Broom Printable Coloring Page for my daughter after we watched the movie. I believe in providing fun resources after reading a book because it helps them to retain information and it makes learning a bit more fun.
You can also print this Room on the Broom finger puppet activity sheet and cut out and make your own Room on the Broom Finger Puppets!
Buy Now: Room on the Broom Picture Book
Watch Now: Room on the Broom on Prime Video
Buy Now: Room on the Broom Activity Book
Buy Now: The Room on the Broom Party Book
Find more FREE printables here.
Request more freebies here and join our Facebook group to get notifications when new freebies are available! Subscribe for daily email updates.