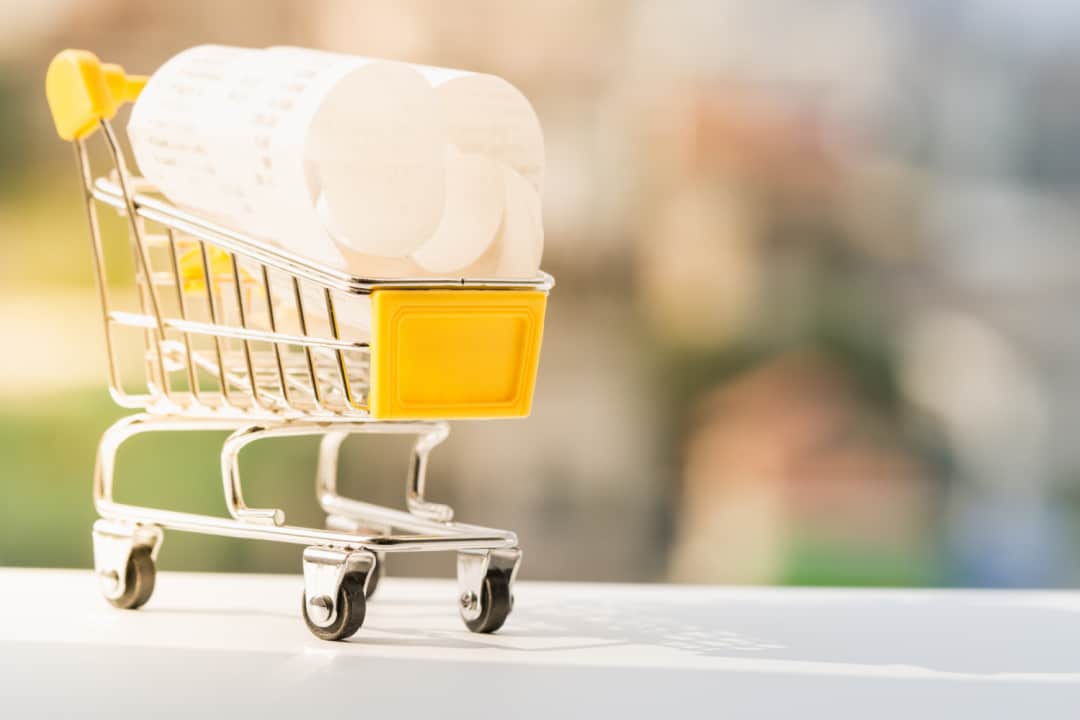 It's an all too familiar scenario: you've just navigated the aisles of your local grocery store, stocked up on essentials, maybe even treated yourself to a few indulgences, and you're ready to head home.
You pay, collect your purchases, and hustle out of the store, eager to get back to the comfort of your home.
Turn Your Receipts into Rewards with Fetch Rewards
In the rush, your receipt gets tucked away into your bag, never to be seen again.
But in doing so, are you missing out on an opportunity to save money and protect your consumer rights? The answer is, quite often, yes!
As frugal women who are keen on managing our finances wisely, it's crucial to remember one golden rule: Always check your receipts before leaving the store.
Here's why:
Error Identification
Mistakes happen. Even in this day and age, where most retail systems are automated, human error and technical glitches can occur.
Overcharges, duplicate charges, or charges for items that never made it to your shopping bag are common mistakes.
Remember, it's far easier to rectify these errors on the spot than it is to come back later or negotiate over a customer service call.
It's also worth checking that all discounts, coupons, and promotions have been applied correctly.
Retail systems can sometimes fail to update promotional prices, or cashiers might overlook coupons.
Keep an eye on your receipt, and you could save a surprising amount.
Tracking Your Budget
Keeping an eye on your receipt helps you to track your spending. For the budget-conscious among us, this is invaluable.
Your receipt is an itemized list of your purchases – an excellent way to keep track of where your money is going and to ensure you're sticking to your budget.
This not only helps in maintaining discipline over impulsive purchases but also assists in identifying patterns and habits over time.
Maybe you're spending more than you thought on those fancy coffees, or perhaps you're stocking up on more cleaning products than necessary.
Only by checking your receipt can you notice these habits and adjust accordingly.
Making Returns Easier
Returning items can sometimes be a hassle, but having your receipt makes the process far smoother.
Most stores require a receipt for returns, and even those that don't will often give you a higher refund if you have one.
Besides, receipts often contain specific store policies related to returns and exchanges.
It's always better to be well-informed about these policies before any need arises.
Knowing your rights as a consumer, backed up by proof of purchase, gives you power and peace of mind.
Saving with Reward Programs
Did you know that your receipt might be hiding extra savings?
Many stores print coupons on the back of receipts or offer rewards to customers who complete surveys.
Ignoring your receipt could mean missing out on these opportunities.
Also, certain apps like Fetch Rewards or Ibotta give cashback or points for uploading pictures of your receipts.
Regularly doing so could lead to significant savings over time, and all it requires is a few minutes of your time after each shopping trip.
Protecting Against Fraud
Finally, it's important to keep your receipts as a way to protect against potential fraud.
Unexplained charges on your bank statement can be stressful and potentially damaging.
By keeping your receipts, you have a way to verify your transactions and more quickly notice any discrepancies.
Wrapping Up
As you can see, the humble receipt is more powerful than you might think.
Whether you're identifying errors, tracking spending, facilitating returns, saving with reward programs, or protecting against fraud, holding on to that small piece of paper and reviewing it before leaving the store can make a big difference.
In an era where we are all striving to make every cent count, adopting a habit as simple as checking your receipts can go a long way in helping you keep your finances in check.
So, next time you're at the checkout counter, remember to pause, peruse that printout, and leave the store knowing that you've taken an essential step towards savvy, smart shopping.
Remember, being frugal isn't about being cheap—it's about being resourceful and wise with your money. It's about making informed choices that empower you.
So, the next time you shop, don't neglect that little slip of paper.
It's your ticket to effective budgeting, effortless saving, and economic empowerment.
Frequently Asked Questions about Checking Your Receipts
How long should I keep my receipts?
As a general rule, you should keep your receipts until the return period is over.
However, for more expensive items that come with a warranty, you should keep the receipt for the duration of the warranty period.
For budgeting purposes, it might be helpful to keep grocery and retail receipts for at least a month to compare and track your spending.
What if I lose my receipt?
Some stores can reprint a receipt if you lose yours, especially if you used a card to make the purchase. You can also ask for an electronic receipt at the time of purchase as a backup.
Is it worth it to spend time checking my receipts?
Absolutely! Checking your receipts can help you identify pricing errors, track your spending, ensure you're benefiting from promotions, and aid in easy returns or exchanges.
It's a small action that can lead to significant savings in the long run.
How can I keep track of all my receipts?
There are various methods you can use to organize your receipts. Some people prefer physical methods, like receipt organizers.
Others prefer digital methods, like scanning apps or photographing the receipts.
Choose a method that best suits your lifestyle.
How can I make use of the information on my receipts?
Apart from checking for accuracy, you can use your receipts to analyze your spending habits.
By itemizing your purchases, you can see where your money is going and adjust your budget accordingly.
Also, look for any additional savings opportunities such as store coupons or survey rewards printed on the receipts.
What should I do if I find an error on my receipt?
If you spot an error on your receipt before leaving the store, head to the customer service desk immediately.
They can typically correct the mistake on the spot. If you've left the store, call them as soon as possible and explain the situation.
Most stores are eager to correct errors to maintain good customer relations.
What about e-receipts?
E-receipts serve the same purpose as paper ones, with the added benefit of being less likely to be lost.
They're eco-friendly and can be easily organized in your email account.
However, be sure to review them just as you would with a paper receipt to ensure all charges are correct.
Checking your receipts can be a game-changer in your journey towards frugality and smart shopping. It's a simple yet effective habit that requires minimal effort but offers substantial returns.
So next time, don't neglect that slip of paper or e-receipt – it's your pocket-friendly pal!