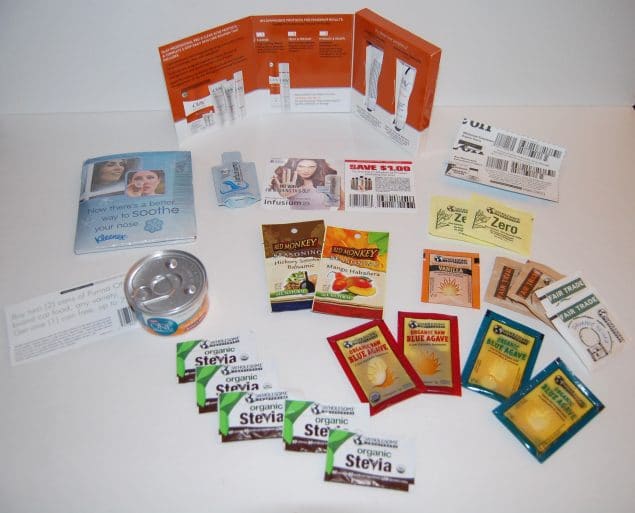 Here are the latest mailbox freebies and coupons that I received this past week!
1. Kleenex CoolTouch Tissues with a $0.40 off coupon
2. Infusium23 Leave in Treatment with a $1.00 off coupon
3. Olay Professional ProXClear Sulfur Mask & Lotion
4. Purina One Cat Food Can with BOGO coupon
5. Red Monkey Seasoning: Mango Habanera and Hickory Smoked Balsamic
6. Wholesome Sweeteners: 2 Zero Calories, 2 Fair Trade Organic Sugar, 2 Fair Trade Raw Cane Sugar, 1 Organic Blue Agave Vanilla, 2 Organic Blue Agave, 2 Organic Raw Blue Agave, 5 Organic Stevia and (2) $2 off coupons
Interested in receiving updates when freebies are released? Become a Fan on Facebook or Subscribe to The Frugal Free Gal by Email!