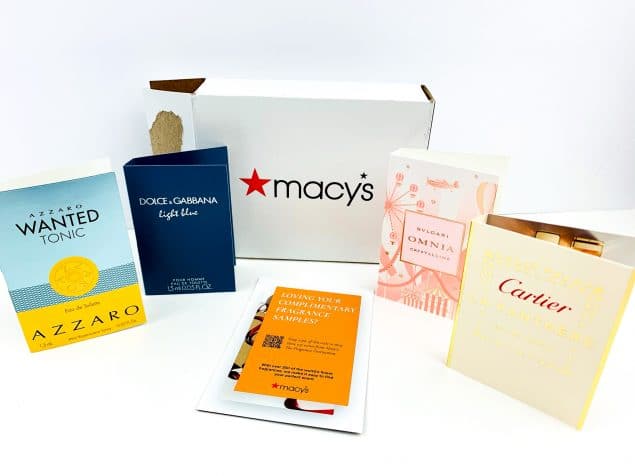 *Read through this post to see how you may get this freebie! If you are on Facebook, be on the lookout for FREE Fragrance Samples from Macy's! These types of free samples have been popping up a lot lately, so I'll start sharing as I see them. You may see this free sample show up on your feed as a sponsored post or ad, so I can't link to it here, but here's how you may be able to access it.
These are simple things you can do to increase your chances of seeing this freebie pop up for you.
Go to the Macy's Facebook page.
Search Macy's on Facebook and/or Google
Do your typical Facebook browsing of your newsfeed and see if it shows up after you complete the first two steps.
Note: This sample DID in fact pop up for me, and I did request it. It arrived today. Here are my personal photos of this freebie – a really nice one in my opinion!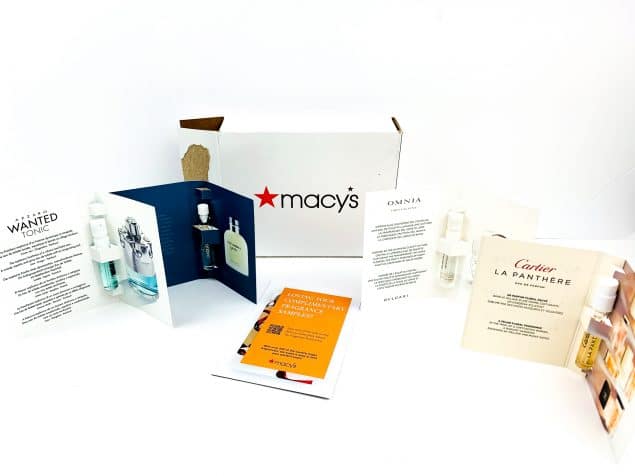 Request more freebies here and join our Facebook group to get notified when new freebies are available! Get freebies in your inbox! Subscribe for daily email updates.