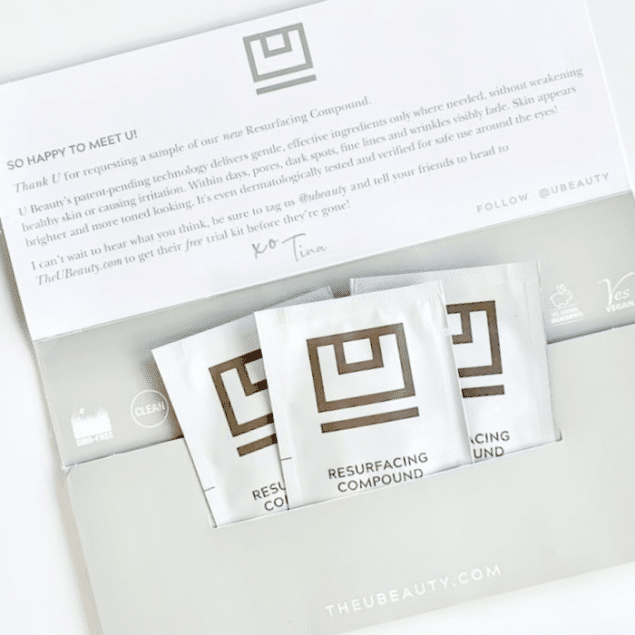 Request a FREE 3-Day Sample of U Beauty Resurfacing Compound!
Smoother, brighter and revitalized-looking skin begins to emerge within only 3 – 6 days. Pores look diminished, skin appears to brighten as dark spots, fine lines and wrinkles visibly fade.
A Clean, Cruelty-Free, Non-GMO, Vegan Formula
Safe for use on all skin types and even around the eyes
Patent-Pending
Made in Italy
Request more freebies here and join our Facebook group to get notified when new freebies are available!