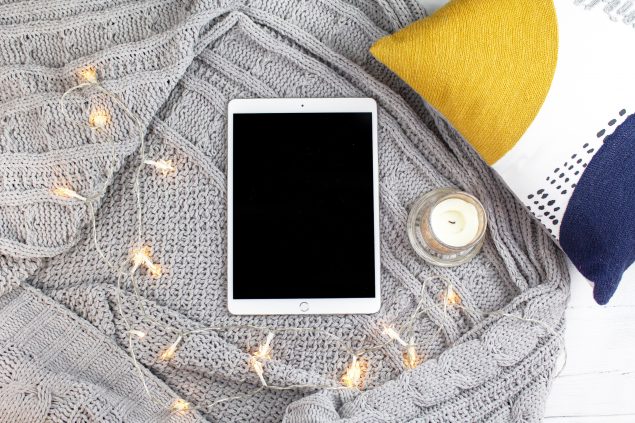 Here's a list of FREE Kindle Books to download!
Subscribe to my website to get lists sent to your email! Join my Facebook group for updates!
*NOTE: Prices of books are free at the time of posting. Check to make sure books are still FREE before downloading. Prices can change at any time.
HOT Offer:
Try Kindle Unlimited Membership FREE for 30 Days
Elevate: Push Beyond Your Limits and Unlock Success in Yourself and Others
Every Monday Matters: How to Kick Your Week Off with Passion, Purpose, and Positivity
The Empath's Toolkit: A Guide to Recovery for the Overwhelmed Empath
Freedom Coach Model: Encounter the presence of God and find freedom in Christ through powerful questions and listening prayers
Overcoming Stress: Advice for People Who Give Too Much
Love, Simplified: Practical Habits to Creating the Ultimate Loving Relationship
Live for a New Day: No Matter How Bad Today Is, There's Always a New Day
Give Me a Break: the art of making time work for you
Glitter, Duct Tape, and Magic: Behind every successful business is a little…
Stones of Remembrance: Healing Scriptures for Your Mind, Body, and Soul
Joy of Life: Effortless Work and Happy Living Through Self-Transformation
Slash Your Grocery Budget and Eat a Whole Foods Diet with ALDI
Quirk Books Entertains Your Kids: 20 Crafts, Recipes, Activities, and More!
Easy Baking: 50 Quick And Easy Bread Recipes For Beginners
The Family Dinner Solution: How to Create a Rotation of Dinner Meals Your Family Will Love
Overcoming Autoimmune: Uncovering two hidden causes of chronic illness and how to heal 100% naturally
Prepping: An Essential Survival Guide for DIY Preppers Who Want to Be Self-Reliant When SHTF, Including Tips for Living Off the Grid, Homesteading, and Stockpiling Properly
Constipation: Kick It Naturally
Preparedness Gardening: How to Grow Real Sustenance and Naturally Build Soil Fertility in Troubled Times
The Pandemic Survival Guide For Families: How to Survive Through an Outbreak with your Loved Ones
Crush Your Fears: 100 Powerful Promises to Overcome Anxiety
The Great Big Book of Activities, Games, Recipes, and Projects for Kids
Social Skills Activities for Kids: 70 Fun Activities for Making Friends, Improving Relationships, Talking, and Listening
First Grade Math Workbook
Justice Series Boxed Set. Books 1-3
Whispers From Yesterday: A Novel
Protect Me, Cowboy
Judy Moody
Mercy Watson to the Rescue
Pete the Cat's Train Trip
Clark the Shark and the Big Book Report
Biscuit in the Garden
Digger the Dinosaur
The Secret Garden
Elmo's World: Animals!
***Previous Kindle Books that are still listed as FREE***
The Anti-Cookbook: Easy, Thrifty Recipes for Food-Smart Living
Smoothies for Weight Loss: 37 Delicious Smoothies
Slow Cooker: Low Carb: 250 Low Carb, Healthy, Delicious, Easy Recipes
Never Binge Again
Mindful Ultramarathon Running: Train to Run Longer, Stronger and Faster With Less Effort
Podcast 101: Simple Steps to Create Your Own Podcast, Build Relationships and Grow Your Business
How To Conquer Clutter And Organize Your Home: A Room-By-Room Blueprint For Stress-Free Organization
Spring Crafts for Kids: 17 Flower Crafts, Butterfly Crafts, and More
14 Easy Summer Craft Activities for Kids
Epsom Salt: Tremendous Benefits & Proven Recipes for Your Health, Beauty and Home
The Doorstep Mile: Live More Adventurously Every Day
Productivity Hacks: How to do less and get better results
Don't Wait For Opportunity Create It
Reckless In Love
Bad To The Bones: An Evan Buckley Crime Thriller
How to Improve Your Writing: Write Better Faster with 7 Practice Habits to Improve Your Writing Process
Discover Your Gift: 12 Signs Your Gift is Calling
Men of the Bible
Faithful to Christ: A Challenge to Truly Live for Christ
20 Beautiful Women, Volume 1: 20 Stories That Will Heal Your Soul, Ignite Your Passion, And Inspire Your Divine Purpose
A Parent's Guide To Optimizing Your Preschooler's Learning: Giving Them A Head Start In School And Life
Save your Life with Keto Diet: Time to Change! Why & How?
Keto Cookbook: Keto Cookbook for Beginners 2020 with 21-Days Keto Meal Plan
The Popsicle Cookbook
How to Pray: What the Bible Tells Us About Genuine, Effective Prayer
Winning Techniques for Public Speaking and Presenting
Choose to Change: It´s your life: 25 steps to self-discovery and peace of mind
Primary Target: The Forging of Luke Stone—Book #1
Death on the Diversion
Back to the Garden: An Alcoholic's Journey Home
Suitcase Girl: SG Trilogy Book 1
Five Ingredient Desserts
Sowing and Reaping
Heaven: The Place We Long For
Prayers For Financial Miracles
The Grave Man
How To Bake: The Basics of Butter Cakes