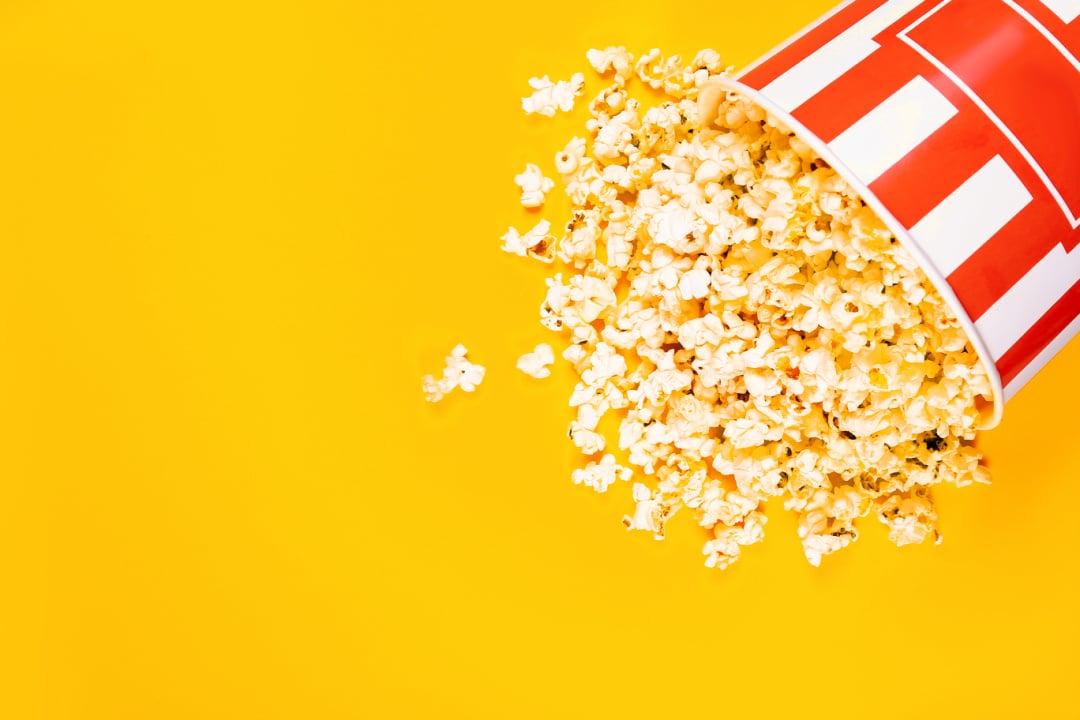 Let's face it. In recent times, the cost of movie tickets and concessions can be enough to keep even the most avid moviegoer at home.
Just last week, we took our family of 5 to the movies. We paid $100+ and that didn't even include candy! It covered the cost of the movie tickets, drinks, and a large popcorn.
You can be sure I'll be using these tips below for future movie outings!
Whether you're an ardent fan of rom-coms, hooked on thrillers, or partial to action-packed blockbusters, one thing unites us all: we love a good bargain.
This post is for all the budget-conscious, frugal readers out there who aren't ready to swap the silver screen for the living room just yet.
Here are some clever ways you can keep enjoying your cinema experience without breaking the bank.
Matinee and Discount Days
One of the easiest ways to save is by choosing to attend cheaper screenings. These can be matinees (early afternoon shows) or particular days of the week where prices are slashed.
Movie theaters often offer reduced prices during off-peak hours and days when attendance is typically lower.
Before heading out, check your local theater's pricing policy online or give them a call. You might be surprised at the savings you can enjoy just by shifting your movie date to a different time or day.
Loyalty Programs and Memberships
Many movie theater chains offer loyalty programs where you earn points for each dollar spent, which can later be redeemed for tickets, concessions, or other perks.
It's a great way to save if you're a frequent moviegoer. Also, annual memberships often come with benefits like discounted tickets or free refills on popcorn.
It requires an upfront investment, but if you go to the movies often enough, it can lead to significant savings over time.
Take Advantage of Special Offers
Theaters often collaborate with local businesses or major brands for promotional campaigns. Keep an eye out for such offers.
It might be a meal deal in a nearby restaurant that comes with a discounted movie ticket, or a specially marked product in the grocery store offering a free ticket.
Signing up for newsletters or following your local theater on social media can help you stay updated on such promotions.
Bulk or Group Tickets
Purchasing tickets in bulk or as a group can result in big savings. If you have a large family or a group of friends that you regularly watch movies with, consider this option.
Some theaters offer significant discounts for group purchases. This requires a bit of organization but can be a fun and cost-effective way to enjoy the cinema.
Avoid Peak Times
Just like airlines, theaters often have dynamic pricing based on demand. Avoiding opening weekends or evening shows can save you a few bucks on each ticket.
If you can hold off on seeing the latest blockbuster immediately, you might save a significant amount.
Bring Your Own Snacks
It's no secret that concessions are where theaters make a significant portion of their profits. Those tubs of popcorn and soda carry a hefty markup.
Check your theater's policy on bringing in outside food and drinks. If it's allowed, bringing your own snacks can lead to substantial savings.
Healthy options like trail mix or fruit can be a great alternative to the standard popcorn and candy.
E-Ticketing and Booking Platforms
Online ticketing platforms often have special promotions or offer cashback on purchases. Look out for such deals, and remember to compare prices across different platforms before buying.
Be aware, though, some platforms may include service charges that might outweigh the discount.
Student, Military, or Senior Discounts
If you're a student, a member of the military, or over a certain age, you could be eligible for discounted tickets.
Many theaters offer these discounts, but they may not advertise them prominently. Don't hesitate to ask when purchasing your ticket – you could save a significant amount.
Gift Cards or Rewards Points
Consider using gift cards or credit card reward points to purchase tickets. Many credit cards offer rewards programs where points can be redeemed for movie tickets.
Additionally, discount retailers or online marketplaces often sell gift cards at less than face value.
Double Features or Film Festivals
Look out for special events like double features or film festivals. They often offer two films for the price of one or a full day's entertainment for a discounted rate.
If you're an avid moviegoer, these events can be a fantastic way to get your movie fix for less.
In conclusion, while a trip to the movie theater can seem like an expensive proposition, with a bit of planning and these cost-saving strategies, you can continue to indulge your love for the big screen without stressing over the costs.
It's time to switch your cinema visits from guilty pleasure to a frugal thrill.
Enjoy the movie and keep those savings rolling!
Frequently Asked Questions
How much can I expect to save by going to a matinee or on a discount day?
Savings can vary greatly depending on the theater, but you can typically expect to save anywhere from 25% to 50% off the regular ticket price.
Are there any downsides to signing up for a theater's loyalty program?
Generally, no. These programs are free to join and offer a variety of perks, such as discounted tickets, concessions, or exclusive early access to tickets for big releases. Just be aware that you may receive promotional emails from the theater or its partners.
How often do theaters run special offers or collaborations?
It can vary depending on the theater chain and location, but most theaters will have special offers several times a year. Subscribing to the theater's newsletter or following them on social media is a great way to stay updated on these promotions.
Are there any restrictions on the kind of snacks I can bring to the theater?
Each theater chain or independent theater will have its own policy on outside food and drinks. Some may prohibit it outright, while others may only allow certain types of snacks. It's best to check the theater's policy before you go.
Do all online ticketing platforms offer discounts or promotions?
Not always, but many do offer promotions, particularly for first-time users or if you make purchases with certain credit cards. Always compare prices across different platforms before making your purchase to ensure you're getting the best deal.
Can I use student, military, or senior discounts in conjunction with other promotions?
This depends on the specific policies of the theater. Some may allow you to combine discounts, while others may not. Always check the terms and conditions of any promotion or discount to be sure.
How can I find out if my credit card rewards program can be used for movie tickets?
The best way is to check the rewards section on your credit card issuer's website or give them a call. If movie tickets are an option, they should be listed among the rewards.
What are double features and how do they save me money?
A double feature is when two films are shown back-to-back for the price of a single ticket. This means you're effectively getting the second movie for free, thereby saving on the cost of an additional ticket.
Every penny counts and the more strategies you implement, the more savings you'll reap. Don't be afraid to ask for discounts and do a bit of research before your next movie outing.