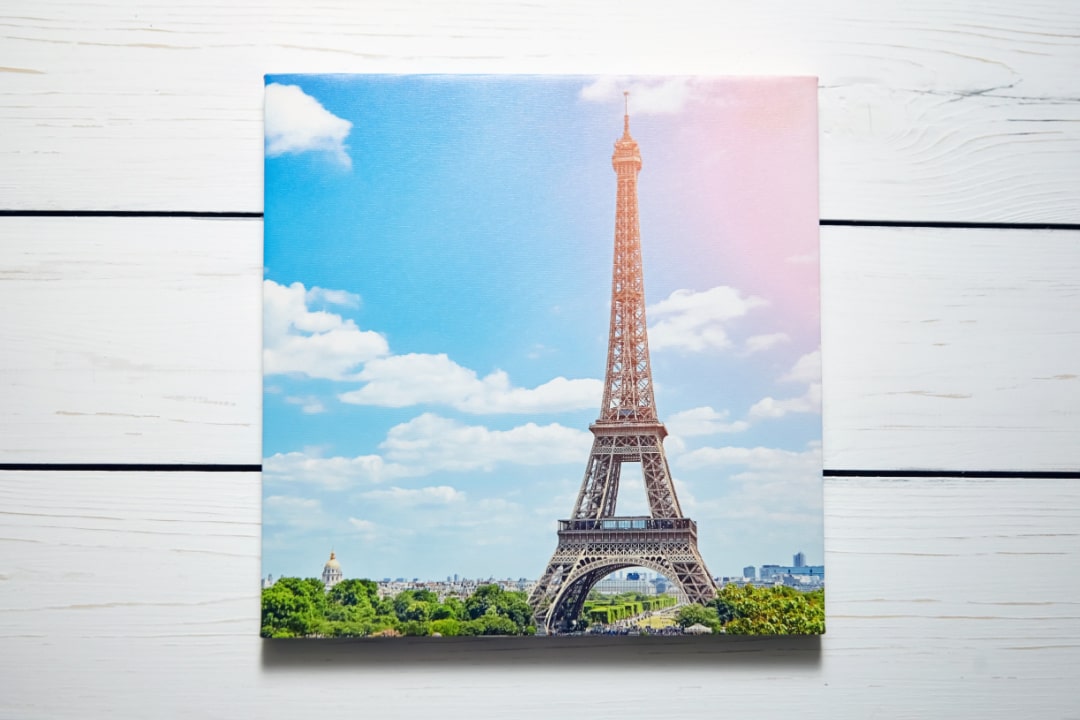 If you're an art lover, a memory enthusiast, or simply someone who loves to decorate their space, you've probably considered adorning your walls with canvas prints.
While some might think this chic decor option is out of their budget, the good news is, there are countless deals out there waiting to be discovered.
Today, we're diving deep into the world of canvas print deals and exploring why you, our savvy and frugal readers, should be taking full advantage of these incredible offers.
Why Canvas Prints?
Canvas prints have a unique charm. Unlike simple photo frames, they offer depth and texture that can turn any ordinary photo into a piece of art.
They're durable, elegant, and can easily be the focal point of any room.
Whether it's a cherished memory, a favorite quote, or a beloved piece of artwork, canvas prints bring them to life.
Snagging the Best Deals
Canvas print deals are abundant if you know where to look:
End-of-Season Sales: Many canvas print companies offer incredible discounts at the end of a season. This is the perfect time to get your hands on quality prints at a fraction of the original price.
Bulk Orders: Need several prints? Many providers offer discounts when you order in bulk, making it cost-effective if you're redecorating or gifting.
Signup Offers: A lot of canvas print websites offer exclusive discounts to first-time subscribers or users. Simply signing up to their newsletter can unlock a world of savings.
Coupon Websites: Don't forget to check popular coupon websites. Often, exclusive promo codes can be found that can be applied to reduce the cost further.
Holiday Discounts: Black Friday, Cyber Monday, and festive seasons are times when many companies offer steep discounts. Mark your calendars!
Current Canvas Print Deals
Here are the best current deals on canvas prints that I could find that you may be interested in taking advantage of:
Easy Canvas Prints – 16×20 Canvas for $14.99
Easy Canvas Prints – UNLIMITED 11×14 Canvases for $9.99 Each
Canvas on the Cheap – UNLIMITED 16×20 Canvases for $14.99 Each
Don't forget to check out the Shutterfly Canvas Print Deals regularly! Shutterfly often adds great discount codes with their current offers.
You can also check out Canvas People regularly for their best current deals! A few of my personal canvas prints were created through this company!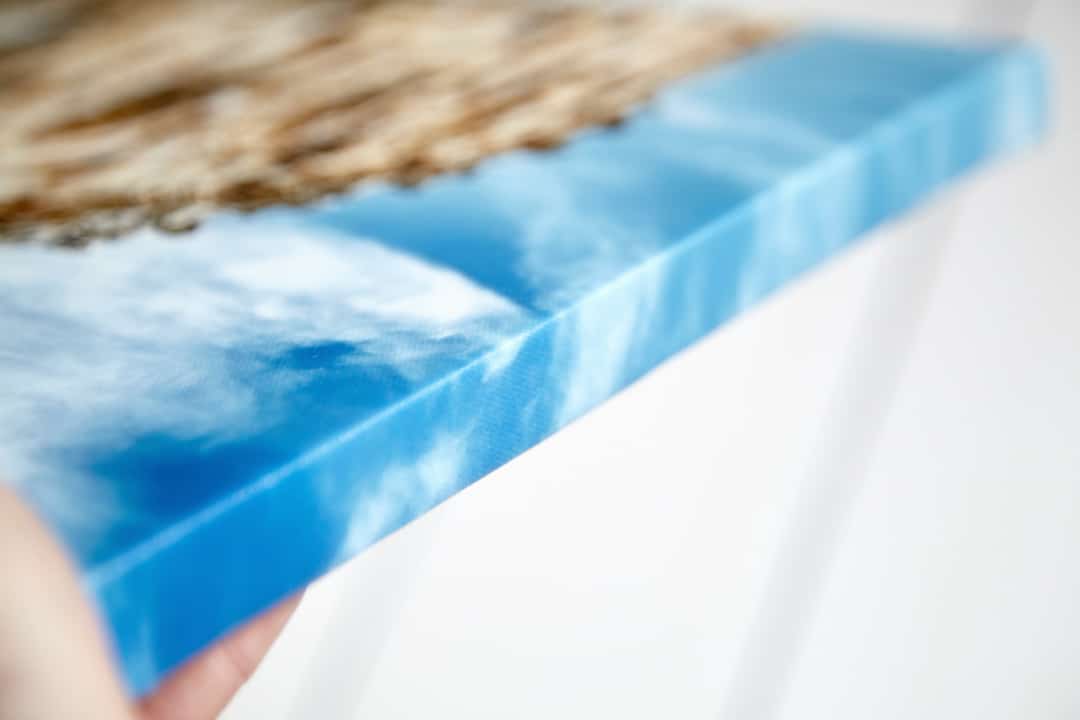 Getting Creative with Canvas Prints
While a canvas print of a cherished family photo is always a winner, there's a world of creative possibilities out there:
Photo Collages: Combine your favorite memories into one artistic display.
Quotes & Typography: Have a favorite quote or saying? Why not turn it into a piece of art?
Digital Art: Support artists by purchasing digital art prints or even commissioning custom pieces.
Landscapes and Travel Photos: Did you capture a stunning sunset on your last vacation? Turn it into a permanent memory.
Canvas Prints: The Perfect Gift
With the holiday season approaching, let's talk gifting. Canvas prints are an underrated yet incredibly thoughtful gift idea:
Personal Touch: It shows effort, thought, and the will to gift something unique.
Versatile: Suitable for friends, family, colleagues, or partners. Everyone appreciates a personalized touch to their space.
Memories that Last: A canvas print is not just another item; it's a memory, a piece of art, a snippet of time captured and immortalized.
Art for Art's Sake: Know someone who loves art? A canvas print of a famous artwork or a budding artist's creation can be a wonderful gift.
Tips for Gifting Canvas Prints:
Choose the Right Image: If you're gifting a personal photo, ensure it's of good quality. A blurry image can diminish the appeal.
Size Matters: Consider where the recipient might place it. Not everyone has space for a gigantic canvas, so sometimes, smaller can be better.
Wrap It Right: A canvas print might be slightly tricky to wrap due to its shape. Consider gift bags or decorative sheets.
Add a Note: Make it even more special by attaching a heartfelt note explaining the thought behind the gift.
Final Thoughts
In today's digital age, where photos often remain trapped on our devices, canvas prints are a refreshing, tangible way to cherish memories and art. And with the plethora of deals available, they needn't be an extravagant expense.
Frugality doesn't mean compromising on quality or the finer things in life; it simply means making smarter choices.
So, to all our frugal female readers out there, seize these canvas print deals and elevate your space or gift a memory that will be cherished for years to come.
Stay chic, stay savvy, and happy shopping!
Frequently Asked Questions
1. What is a canvas print?
A canvas print is an image that has been digitally printed onto a canvas, which is then stretched or wrapped around a wooden frame, creating a piece that can be hung on a wall or displayed in your space.
2. How do I ensure the best quality for my canvas print?
Always use high-resolution images. The sharper and clearer the original photo, the better the canvas print will turn out. If you're unsure, many printing companies will alert you if the image quality isn't suitable for the size you've chosen.
3. How do I clean my canvas print?
Gently dust your canvas with a soft brush or cloth. Avoid using wet cloths or cleaning products as they can damage the print.
4. Can I get a custom-sized canvas print?
Most companies offer a range of sizes, but many also provide custom sizing. It's best to check with the individual printer about custom orders.
5. Are there different types of canvas materials?
Yes, there's cotton canvas (most popular and high-quality) and polyester canvas (more budget-friendly). Some prints might be a mix of both.
6. Is there a difference between gallery wrap and museum wrap?
Yes! Gallery wrap means the image continues and wraps around the sides of the frame. Museum wrap keeps the entire image on the front of the canvas, with the sides being either a solid color or a continuation of the image.
7. How long do canvas prints last?
With proper care, canvas prints can last for decades. They are often coated with UV protective layers to prevent fading from sunlight.
8. Do canvas prints come framed?
Canvas prints are usually stretched over wooden frames, but some companies also offer additional framing options for an extra cost.
9. Can I edit or adjust my photo before it's printed on canvas?
Absolutely! Many companies provide editing tools on their platform, but it's always best to edit using software you're familiar with before uploading for the best results.
10. Are canvas prints a good gift for every occasion?
Canvas prints are versatile and can be tailored to suit almost any occasion, from birthdays and weddings to anniversaries and housewarming events. They're a personalized touch that many appreciate.
We hope these FAQs provide clarity on canvas prints and the incredible deals you can snag. If you have any more questions, feel free to drop them in the comments, and we'll do our best to guide you!