Are you tired of high heat bills? Are you wanting to save money on heating your home? Learn ways to save on home heating this winter!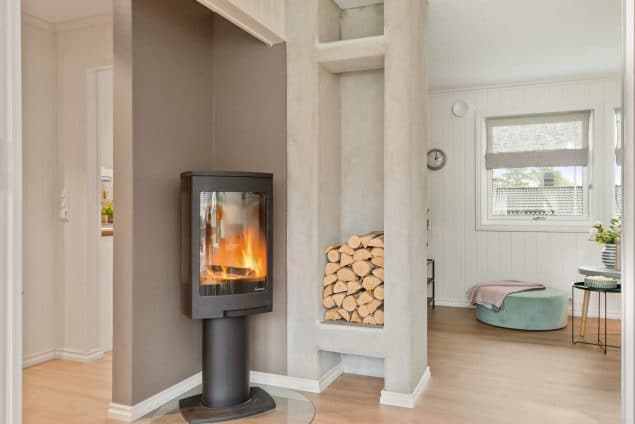 While there's nothing better than snuggling up in a warm house as the snow falls outside, keeping your home a warm and cozy temperature can become costly quickly.
Don't spend a fortune heating your home!
Here are ways to save on your home heating this winter.
Ways to Save on Home Heating This Winter
Dress Warm and Use Blankets
Wait! Before you turn up the thermostat, put on warm clothing and dress in layers. Consider wearing warm socks and a sweater or cardigan when lounging around.
Leave cozy throw blankets out where they'll invite you to snuggle up. Put an extra blanket on your bed. You'll be able to turn down the heat and still be comfortable.
You can also invest in an electric heated blanket to keep warm!
Use a Space Heater
If your family spends the vast majority of your time in one or two rooms, it doesn't make sense to heat the entire house.
Instead, turn the heat on as low as you can and then use a space heater in the rooms you frequent. You'll stay nice and warm at a fraction of the cost.
We currently use a space heater in our living room area and my office area! It's one of my favorite investments.
Check for Leaks
Common places for air leaks include around doors, windows, fireplaces and sockets. Go through your home looking for leaks.
Check out window insulation kits or weather stripping for doors and windows to make sure you limit cold air coming through.
Draft stoppers are a great idea to use at the base of doors to keep cold air from coming in. A simple way to test for this is to place your hand at the base of the door and see if you can feel the cold air coming through!
I currently use draft stoppers on our set of French doors that connect my living room and office area. We also use a fireplace blanket when it's not in use to keep cold air from coming in from our fireplace!
Invest in More Insulation
In addition to small leaks, your home may have large areas that are not well-insulated as well. While the heat may not seep out as fast in these areas, if the areas are large, you could still be out a substantial amount of money.
Insulation is relatively cheap, and putting it up isn't too difficult. Even a roll or two added to the attic can help.
Open the Blinds
If you've ever opened your blinds wide to enjoy the sunshine, you know that letting the light in can really heat up your home. Wintertime is the perfect time to use this to your advantage.
Open the blinds during the day, especially on the side of your house that faces the sun. You'll feel warmer in no time, and it doesn't cost a thing!
Adjust Your Ceiling Fans
Did you know that you are supposed to switch the direction your ceiling fans turn seasonally? It's true. In the winter, your ceiling fans should run clockwise in order to gently push the warm air that floats to the ceiling back down again.
Get Regular HVAC Maintenance as Needed
For those of us trying to live frugally, putting off home maintenance and repairs can be very tempting. Yet, some amount of regular HVAC maintenance is necessary to keep your system clean and running well.
Otherwise, you'll be wasting a ton of energy because the system is too dirty and inefficient to heat your home properly.
At the very least, you should change your furnace air filter every couple of months, or as often as every month if you have pets or allergies in your family.
If your heat doesn't seem to be keeping up, however, or if you are spending way more than you should, larger maintenance and repairs may be in order.