Enjoy this list of Stocking Stuffers for Under $3 each!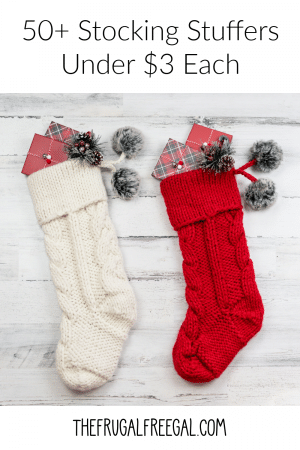 Are you looking to save money on stocking stuffers this year for the whole family (even for your pet?) Here's a list of stocking stuffers under $3 each at Amazon! Fill up your cart and stockings with these stocking stuffers below. Please Note: At the time of posting items, items are under $3. Prices can change any time. I try to update the list when prices change.
***Important note: If you can't see the products below, please try the following. Disable your ad-blocker to see if that helps, or try a different browser. If you still can't see the products, please let me know by leaving a comment! Thank you! -Brittany
***Double check shipping dates to make sure your gift will arrive in time.
List Updated 11/17/2021