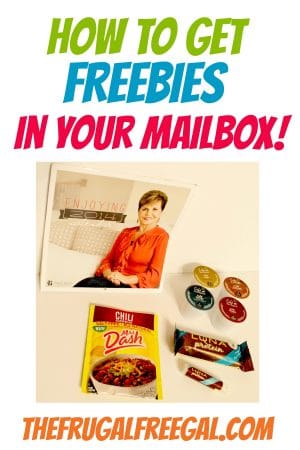 I love freebies. Why? Well, that's easy. They are FREE! They cost nothing! I don't pay a dime for them and they arrive in my mailbox on an almost daily basis! Why? I sign up for them as I see them! The great news about these freebies is that YOU can get them, too.
Do you want freebies like k-cups, calendars, protein bars, lip balm, seasoning packets, toothpaste, shampoo and conditioner, coffee, feminine products, cereal and much more to arrive in your own mailbox at home? It's simple! Just follow my website on a daily basis and you'll see me (and my lovely assistants) post some of the very best freebies found on the internet! All you have to do is click on the links in each freebie post, fill out the required forms, etc! Check my website often, you never know what you'll find!
Follow me via social media to get updates when freebies are posted:
Check out my mailbox freebies from the past!
Here's my latest freebie photo. I received:
2014 Joyce Meyer calendar
4 Cafe Escapes Keurig K-Cups (Chai Latte, Cafe Caramel, Cafe Vanilla, Cafe Mocha)
Mrs. Dash Chili Seasoning Mix
Luna Chocolate Coconut Almond Protein Bar + Lip Balm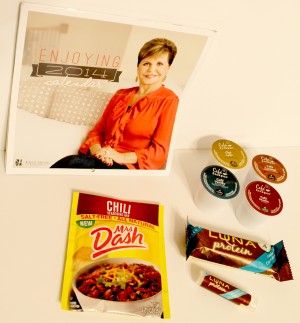 All for FREE!!! Be sure to sign up above to start receiving freebies this year!