No Spend Challenge Update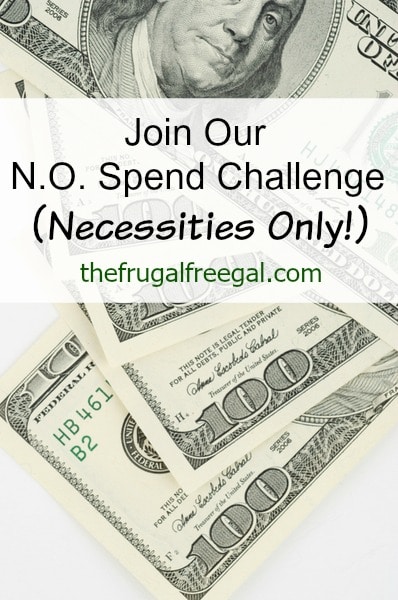 I wanted to provide you with an update on the No Spend Challenge we have been hosting this month! My husband and I are still working very hard to keep up with this challenge. I wasn't able to give a Day 15 update because my husband was able to come home for the weekend and I was enjoying family time.
Here I am with a Day 20 update!
First, I wanted to remind everyone why my husband and I are hosting a No Spend challenge and why we think it's important.
Maybe you are in debt and want out. Maybe you are tired of living paycheck to paycheck. If you are out of debt, you may be ready to save more for your future or for your children's future. If you are debt free and saving for your future, maybe you want to start giving more to others. We have to learn how to be smart and creative with our time and money. Instead of swiping cards here and there, we have to think before each purchase.
ONE More Debt To Pay Off!
My husband and I are participating in the No Spend challenge because we have ONE more debt to pay off on a rental home in another state. Even though our tenants are basically paying our rent month by month, it's still OUR debt and it feels like a weight on our shoulders.  If we are smart about how we spend our money this year, we will be able to continue funding our emergency fund, continue maxing out our Roth IRAs, get rid of the house debt hopefully in the next 3 years, and give more to our church and to those in need. That's our WHY. We don't want this debt. We want it GONE and we are going to make it go away and be DEBT FREE!
Questions to Ask Before Buying:
Over the last 20 days, we have been able to control our spending by buying ONLY the things we really need. This is the first month in our married life where we can honestly say that we feel like we have control over what's going out each month! No more swiping cards here and there whenever we feel like it. Every purchase comes with a set of questions like:
"Can we afford this?"
"How many hours would we have to work to buy this?"
"Will this item end up as another piece of clutter in our home?"
"Will this really make us happy?"
"Can I borrow this item from a friend or family member instead?"
"Do I really need this or is this a want?"
"Does our child really need this? What do we want to teach our children about money?"
When we ask ourselves these questions before buying, often times our answers are enough to tell us to place it right back on the shelf and walk away.
Let's get into the details.
I'll share my spending first and then my husband will briefly discuss his spending. My husband was away for several days and his travel did affect things slightly, but we still worked hard to keep our spending down.
My Update:
January 11 – A friend came to baby sit for us for an hour while I went to a doctor's appointment for my toe (as mentioned in a previous post). He recommended continued self-care at home and I was relieved that he didn't think it was infected. Plus, he did some routine blood work on me and received a call that all results looked normal. Although my friend and I didn't have an agreement in place that I'd pay her when she came over to watch the kids, I did end up paying her. I feel that's just one way to show my appreciation.
January 11 – We were running low on groceries. You know you are running low when your 5 year old comes up to you and says, "Mom, we don't have much kid food!" So off to the store we went. During our shopping trip, I did have to purchase a few first aid supplies after a trip to the doctor (as mentioned in a previous post). We did tip the bagger, too.
January 13 – Candie, our long-haired calico cat, started experiencing some issues. I went to the vet to grab a product to see if that would help solve the issue and to avoid a possible large vet bill. I find it interesting that when we do try to watch our spending, something breaks or someone (or a pet) gets sick!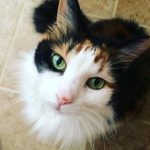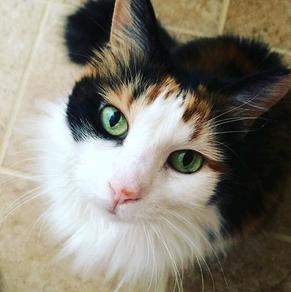 Saying N.O.!!! (Necessities Only!)
January 14 – My girls needed a pair of shoes. I told them that we'd go check out the deals at T.J. Maxx while hubby was next door getting a much needed oil change on the van.  My oldest needed a pair of gym shoes and my youngest needed a pair of quick slip on shoes. Not sure what was up with the selection at T.J. Maxx, but they seemed to have a super low selection of shoes. We saw two pairs of house shoes and the girls loved them. I almost settled for them until I realized, "NO! That's not what we came here for."
The store didn't have what we were looking for, so I had to break the news to my girls that we were going to leave the store. They threw a short fit, but looking back, I am so glad we didn't purchase the little slippers. Knowing my girls, they would have worn them once and then the excitement would have worn off quickly. Also, I need to add that in the past, I would have bought ALL.THE.THINGS. at T.J. Maxx. But, we walked out without spending a penny. That is some major self-control for me.
January 15 – We planned to stop and get the shoes they needed at a store on the way home from church. They were able to get sized and try on several shoes before settling on the shoes that they thought were right for them at a decent price. We were able to find what they needed and I was able to get a military discount on our purchase.
January 16 – We told the girls we would take them to do something fun and thought a trip to the park would do, but it was misting and everything was wet. The bowling alley around the corner ended up being closed until a much later time, so my husband took the girls to Chuck E. Cheese. In the past, if we did go to CEC, we would spend about $40. (Yikes, I know!) But this time, he only spent $10. Before they went, he had some Burger King Gift Cards to use so he took our girls to eat lunch there before. My girls get a few free coins as a military perk and they used those coins. He spent and additional $10 in coins for them to use for play.
January 19 – This was the first day of the month that I spent money on fast food. It was a Friday and I really needed to get my 5 year old daughter and baby out of the house after a long week while hubby was away traveling. We also needed baby formula, nursery water, toilet paper, dish soap, and a few other grocery items. I treated myself and my daughter out to McDonald's before we went to the grocery store. I spent less than $10 for both of us to eat.
January 20 – Candie was not getting better. The product I tried earlier in the week didn't work well, so I had to take her in to the vet before the weekend came around and things got worse. This is one of the reasons we are so thankful for an emergency fund in place.
We didn't have to tap into our emergency fund to pay for this expense (less than $75). It was nice to know that we had a cushion there in case we had to use it. Afterwards, I took my daughter next door to get a doughnut and drink as a part of our Mommy/Daughter time. I even had a coffee and treat, feeling slightly guilty about paying for food out a second day in a row. However, I did enjoy the time I was able to spend with my daughter.
My Husband's Update:

I had to travel out of state for the last 10 days for work.  I was given a per diem allowance each day, plenty to cover all of my meals each day. My hotel stay was also covered. I only ate at a restaurant four times during a 10 day trip. During past trips, I could easily spend my daily allowance on pricey restaurants, fancy steak dinners, and drinks, too.
To keep the expense of food costs down, I packed some food from home to take with me. I went to the grocery store once I arrived at my destination. My hotel room had a mini refrigerator, microwave, and coffee maker and I took advantage of those appliances during my stay.
I enjoyed some entertainment while I was gone. I took several books with me to read during down time. After being stuck in a hotel room for a few days, I did venture out to see the new Star Wars movie. Even though we are on the No Spend Challenge, we do still have an entertainment budget. We are still on the low end for spending in that category. I also went to the library on base to check out two movies that I hadn't seen yet.
This month, our No Spend Challenge has really opened our eyes. We can see how much less money we can live off of without changing our overall lifestyle. This challenge is showing us that we don't need to spend needlessly. It has caused us to be more intentional with our purchasing habits.
How are you doing on the no spend challenge?

Above, we listed the details of the last ten days during the No Spend Challenge. Keep in mind that our regular bills are still coming out during the month, but we've also done what we can to cut these expenses down. We cancelled our cable a few months back, reduced our phone bills, and cut out unnecessary subscriptions.
Even though we have scheduled this to be a month long no spend challenge, our goal is to continue living this way month after month. This year we plan to meet our financial goals.
If you are participating in the No Spend Challenge with us, we'd like to hear from you! How are you doing? Is it easy? Difficult? What are you learning during the challenge? Let us know! We want to hear from you. It's never too late to start. If you didn't participate this month, try a no spend challenge next month!
I'll be giving you one final update at the end of the month. We are preparing to finish this month strong and take back control of our finances to become DEBT FREE!
Read More: