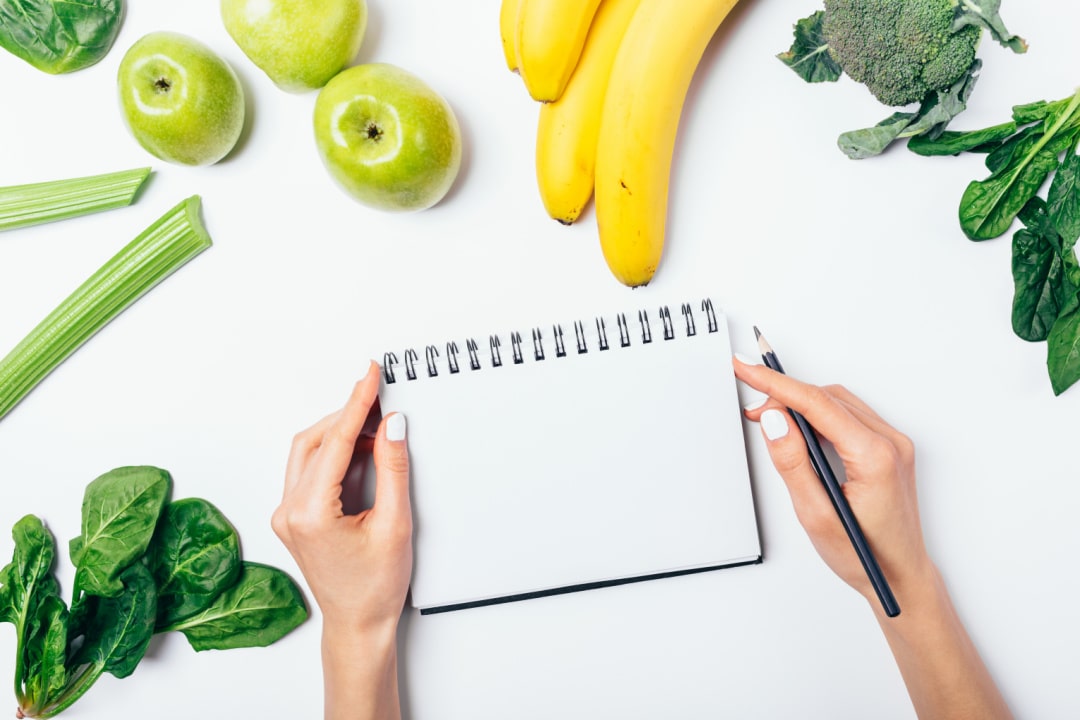 Meal planning can seem like a daunting task, especially if you're juggling work, family, and other commitments.
However, with some strategic planning and organization, it can not only simplify your kitchen routine but also lead to healthier eating habits, cost savings, and reduced food wastage.
If you're curious about how to start (or refine) your meal planning journey, you're in the right place. Below are 20 essential meal planning tips that can transform your culinary life.
Meal Planning Tips
1. Set Clear Objectives
First and foremost, determine why you're diving into meal planning.
Is it to save money? Do you want to consume healthier meals, reduce food waste, or perhaps all three?
By establishing your goals upfront, you can tailor your meal planning efforts to serve those objectives best.
2. Weekly Meal Calendar
Having a visual representation of your meals can be a game-changer. Use a physical calendar, planner, or even digital tools to jot down meal ideas for each day.
This ensures you're not repeating dishes too often and gives you a quick overview of your meals at a glance.
3. Balanced Diet
Health is wealth! Aim for a mix of protein, carbohydrates, and vegetables for each meal. This not only provides variety in taste but ensures you're getting a nutritionally balanced diet.
Try Hello Fresh – America's #1 Meal Kit! You can also try Blue Apron Meal Delivery Services.
4. Dedicated Shopping Day
Consistency can be key to success. By dedicating a specific day for grocery shopping each week, you're less prone to impromptu (and often unhealthy) food purchases.
5. Inventory Check
Before embarking on your shopping trip, do a quick scan of what's already in your pantry and refrigerator. This simple habit can prevent unnecessary spending on duplicate items.
6. Cook in Bulk
Cooking in larger quantities can be both time and cost-effective. Once prepared, divide your meals into portion-sized containers and freeze.
These can easily be reheated on busy days, reducing the temptation of ordering takeout.
7. Theme Nights
Make meal planning more enjoyable by introducing theme nights. "Taco Tuesdays" or "World Cuisine Wednesdays" can introduce fun and anticipation into your meal schedules.
8. Keep It Simple
While it's great to experiment with intricate recipes occasionally, everyday meals can be simple yet nutritious. Quick salads, stir-fries, or one-pot dishes can be delicious and less stressful to prepare.
9. Flexible Plans
Unexpected events can disrupt your meal plans. Always have some backup options that require minimal effort.
10. Include Snacks
Don't forget about snack time! Plan for healthy mid-morning or afternoon snacks, so you're not grabbing the nearest candy bar when hunger strikes.
11. Family Involvement
Engage your family in the meal planning process. It can serve as a bonding activity and ensures that everyone's preferences are taken into consideration.
What Do Kids Learn While Cooking?
12. Try New Recipes
Introduce novelty into your meal routine. Exploring new recipes can keep things exciting and might even lead to discovering a new family favorite.
13. Leftovers Strategy
Leftovers don't have to be boring. Plan to repurpose them into a new dish or pack them for lunch the next day.
14. Prep Ahead
Maximize your productivity by prepping ingredients ahead of time. Chopping veggies or marinating proteins in advance can save a lot of time on busy nights.
15. Seasonal Ingredients
Seasonal produce is fresher, more flavorful, and often cheaper. Incorporate seasonal fruits and vegetables into your meal plans to enjoy their peak taste and nutritional benefits.
16. Sales and Discounts
Being frugal doesn't mean compromising on quality. Check for sales and discounts and plan your meals around these deals. Use apps like Ibotta and Fetch Rewards to earn cash back or save up for rewards like gift cards.
17. Pantry Essentials
A well-stocked pantry is the backbone of seamless meal planning. Ensure you have staples like grains, canned goods, and spices at hand, which can simplify the cooking process.
How to Stock Your Pantry on a Budget
18. Digital Tools
The digital age has given us myriad tools for almost every task. Use meal planning apps or websites that cater to your dietary needs, preferences, and can even integrate grocery lists.
19. Plan for Indulgences
A little indulgence never hurt anyone. If you have a penchant for sweet or savory treats, factor them into your meal plans, ensuring you enjoy them in moderation.
20. Review and Adjust
As with any strategy, periodic reviews are essential. After a few weeks, gather feedback, see what's working, and make necessary adjustments.
In conclusion, meal planning is not just about organizing what to eat. It's a holistic approach to smarter grocery shopping, healthier eating habits, and fostering a greater appreciation for home-cooked meals.
While these 20 tips serve as a guideline, remember that every individual or family's needs are unique. It's essential to find a rhythm that works best for you.
Frequently Asked Questions (FAQs) on Meal Planning
1. Q: Why is meal planning important?
A: Meal planning is crucial for several reasons. It helps streamline the cooking process, reduces food waste, promotes healthier eating habits, saves money by preventing unnecessary purchases, and reduces the stress of last-minute meal decisions.
2. Q: How long does meal planning take?
A: The time taken can vary based on individual preferences. Initially, it might take an hour or two per week as you explore recipes and create a plan. However, with practice and a set routine, it can be reduced to as little as 15-30 minutes per week.
3. Q: Can I meal plan if I'm on a specific diet, like keto or vegan?
A: Absolutely! In fact, meal planning can be especially beneficial for those on specific diets as it ensures you're consuming the right nutrients and prevents the temptation of off-diet foods.
4. Q: How do I plan for unexpected events or changes in plans?
A: Always have a few flexible or backup meal options available. These can be simple dishes or even healthy frozen meals that can be prepared quickly.
5. Q: How do I keep my grocery bills low while meal planning?
A: Focus on seasonal produce, look for sales and discounts, buy in bulk where possible, and always check your inventory before shopping to avoid buying duplicates.
6. Q: How can I get my family more involved in meal planning?
A: Make it a fun weekly activity! Allow each family member to choose a meal for the week or introduce theme nights where they can suggest dishes.
7. Q: I'm not a great cook. Can I still meal plan?
A: Definitely! Start with simple recipes that don't require specialized skills. As you get more comfortable, you can gradually introduce more complex dishes.
8. Q: How do I incorporate diversity in my meals throughout the week?
A: Theme nights, exploring international cuisines, and introducing one new recipe a week are great ways to add variety to your meals.
9. Q: Can I meal plan for just lunches or dinners and not the entire day?
A: Of course! Meal planning is flexible. You can plan for whichever meals you find most challenging or time-consuming. Some people plan only dinners, while others may plan breakfast and lunch to keep them on track during busy workdays.
10. Q: How do I handle food cravings while sticking to a meal plan?
A: It's essential to strike a balance. Incorporate your favorite foods in moderation, and if cravings strike, find a healthier alternative or adjust your plan slightly to accommodate.