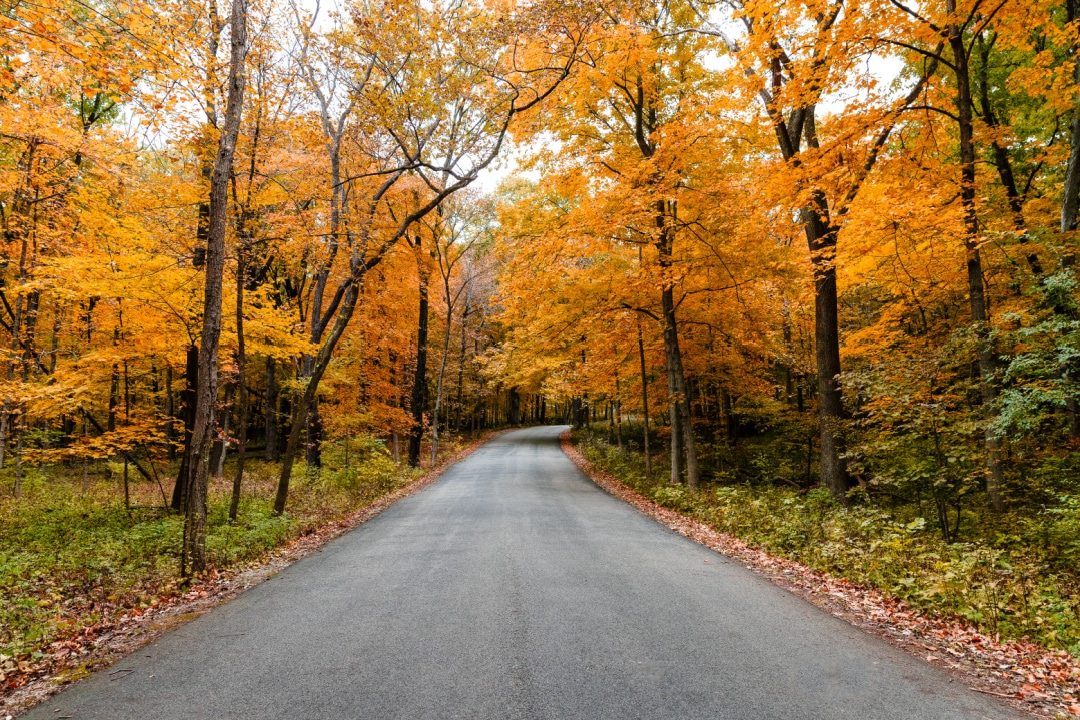 Fall is an exquisite time of year to travel; the temperatures have cooled, and the landscapes are teeming with vibrant colors.
However, one of the biggest obstacles for many people is the expense.
This blog post is aimed at helping you overcome that hurdle by providing an array of cost-cutting measures and budget-friendly vacation ideas for your autumnal adventures.
Planning Ahead
One of the best ways to save money on any trip is to start planning early.
Last-minute plans tend to cost more, while early birds can enjoy the benefits of lower prices. Begin by creating a travel budget.
Set a limit on what you're willing to spend and stick to it. Consider costs such as transportation, accommodation, food, activities, and souvenirs.
Early planning also allows you to take advantage of discounted rates. Hotels, airlines, and car rental companies often offer lower prices to customers who book in advance.
Also, keep an eye out for any deals or promotions being offered.
Off-Peak Travel
If you have flexibility with your travel dates, consider traveling during off-peak times.
Fall is traditionally a shoulder season in many destinations, meaning that it's between the high and low periods of tourist traffic.
This translates to cheaper prices and fewer crowds. Traveling mid-week can also result in savings, as prices often rise on weekends when demand is higher.
Budget Transportation
Transportation can be a significant expense. If you're planning to fly, use fare comparison websites to find the best deals.
Don't forget budget airlines, but be sure to factor in all costs, such as checked baggage, meals, and seat selection, which can add up.
Driving to your destination can also save money, especially if you're traveling as a family or group. Fall road trips can be delightful with scenic routes filled with autumnal foliage.
If you're driving a long distance, plan out your trip to avoid costly rush-hour traffic in major cities, and consider carpooling or sharing the drive with friends or family.
Affordable Accommodation
Instead of staying in a pricey hotel, consider alternative accommodations. Vacation rentals can be a cost-effective choice, particularly for longer stays or larger groups.
Look at platforms like Airbnb, Booking.com, or Vrbo. You can rent a whole house or apartment, which often comes with a kitchen allowing you to save on food expenses.
Additionally, consider staying in a hostel or a bed-and-breakfast, which can often be less expensive than traditional hotels. Some even offer free breakfast, adding to your savings.
Dining on a Dime
Dining out can be a significant part of your travel budget. To save money, consider eating like a local.
Local food is often cheaper and allows you to experience the local culture.
Try visiting local markets or grocery stores and preparing some meals yourself, especially if you have access to a kitchen in your accommodations.
Another tip is to eat your biggest meal at lunch. Many restaurants offer lunch specials where the same meal can be half the price of what it is at dinner.
Free and Cheap Activities
Every city has its share of free or cheap attractions. Research your destination to find free activities.
This could include parks, hiking trails, free museum days, or self-guided walking tours. You'd be surprised at how many things you can do without spending a penny!
Loyalty Programs and Credit Card Points
Take advantage of loyalty programs offered by airlines, hotels, and credit card companies.
These programs allow you to earn points or miles for each dollar you spend, which can be redeemed for future travel.
Some credit cards also offer lucrative sign-up bonuses and perks like free checked bags or priority boarding.
Travel Insurance
While it may seem like an unnecessary expense, travel insurance can save you money in the long run if something unexpected happens, like a trip cancellation or a medical emergency.
Just make sure to read the fine print and understand what's covered.
Conclusion
Fall travel doesn't have to break the bank. With some forethought, flexibility, and savvy spending strategies, you can enjoy a budget-friendly vacation without skimping on the experiences.
Remember, the goal isn't just to spend less but to make every dollar count, leading to more memorable travel experiences for you and your family.
By applying these tips, you'll not only save money, but you'll also enjoy a more immersive travel experience this fall.
So don't let budget constraints keep you from exploring.
Start planning your fall getaway today!
Frequently Asked Questions:
What is the best way to find cheap flights for my fall vacation?
Use fare comparison websites to find the best deals. These sites allow you to compare prices across multiple airlines. Be sure to check budget airlines, but remember to factor in all costs, as some fees might not be included in the initial price.
How can I save money on accommodations?
Consider vacation rentals, hostels, or bed-and-breakfasts, which can often be cheaper than hotels. Using a platform like Airbnb, Booking.com, or Vrbo can provide cost-effective options, especially for longer stays or larger groups.
What are some budget-friendly dining options while traveling?
Opt for local food spots instead of tourist-targeted restaurants. Additionally, making use of your accommodation's kitchen to prepare some meals can significantly cut costs. Also, consider having your main meal at lunchtime, as many restaurants offer lunch specials.
How can I find free or inexpensive activities at my travel destination?
Research is key. Look online for free city tours, parks, museums, or local events happening during your stay. Often, there are plenty of free or low-cost attractions in every city.
How can loyalty programs and credit card points help me save money on travel?
Loyalty programs let you accumulate points or miles that you can redeem for future travel. Many credit cards offer travel-related rewards or sign-up bonuses that can help cover the cost of flights, hotels, and other expenses.
Is travel insurance worth the cost?
While it's an added expense, travel insurance can protect you from high costs related to unexpected trip cancellations, lost luggage, or medical emergencies. It's a safety net that can save you money in unforeseen situations.
How can I save money on transportation during my trip?
Consider using public transportation, walking, or biking whenever possible. These options are often cheaper than taxis or ride-sharing services and provide a more local experience.
Does traveling in the fall really save money?
Yes, often it can. Fall is considered a shoulder season for many destinations, which means less tourist traffic and lower prices for flights and accommodations.
What are some cost-saving strategies for last-minute travel plans?
Last-minute deals can sometimes offer significant savings, though they're usually a gamble. Keep an eye on hotel and flight prices, follow travel companies on social media for deal alerts, and consider being flexible with your destination to get the best last-minute deals.
Should I use a travel agent or book everything myself to save money?
While travel agents can offer valuable advice and possibly exclusive deals, they may also charge service fees. Booking trips yourself gives you more control to hunt for the best prices and discounts. It's a personal choice and depends on your comfort level with planning and research.