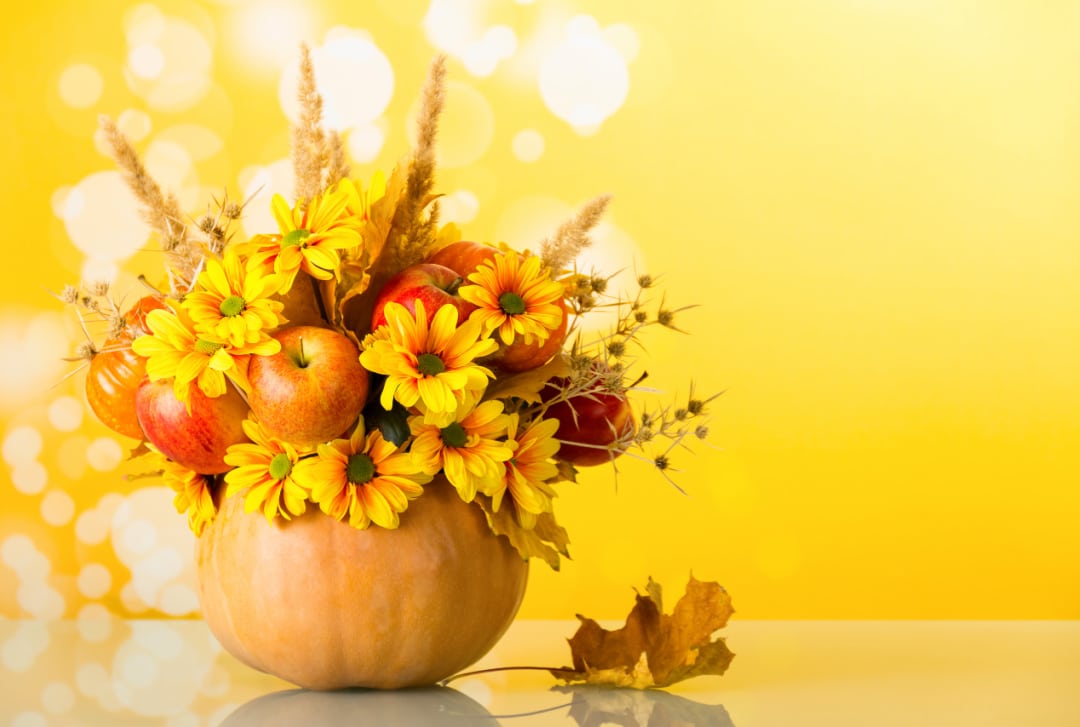 As the vibrant hues of autumn unfold, adding warmth and richness to the landscape, it's the perfect time to bring some of that seasonal charm into your home.
Autumn, with its cool, crisp air and breathtaking display of colors, provides an abundance of inspiration for home decor.
But revamping your space for the season doesn't have to mean expensive trips to the home goods store.
With a touch of creativity, a dash of enthusiasm, and the allure of the fall palette, you can transform everyday objects and natural elements into chic, festive decorations.
Today, we will explore 30 DIY fall decoration ideas that are not only budget-friendly but also add a personal and unique touch to your home.
8 Cheap Homemade Halloween Decorations
Whether you're a seasoned DIY enthusiast or a curious beginner, these ideas will guide you towards creating beautiful, cozy spaces that encapsulate the essence of fall.
From using autumn leaves for garlands and candle holders to turning old sweaters into cozy pillow covers, these DIY projects play around with texture, color, and form to bring the beauty of the outdoors in.
If you're eager to repurpose items, projects like rustic log centerpieces, twig frames, and book page pumpkins will not only appeal to your sensibilities but also contribute to sustainability.
Even your mason jars and paper bags can be transformed into luminaries that cast a warm, welcoming glow in your home. And what's fall without pumpkins and corn husks?
These seasonal staples can be used in a myriad of ways, as flower pots, wreaths, or festive table runners.
As we delve into these creative projects, remember that DIY is all about expressing your style and enjoying the process.
It's about turning simple materials into art and cherishing the joy of creation.
Each piece you craft will tell a story, and every time you glance at your homemade decor, it will be a reminder of the fun and fulfillment that came with making it.
So gather your materials, roll up your sleeves, and get ready to welcome fall with open arms and a touch of DIY!
With these 30 DIY fall decoration ideas, you can create charming, inexpensive decorations that will make your home look and feel as cozy and inviting as a warm autumn day.
Whether you choose to tackle one project or all, these ideas are sure to inspire you to see the potential in everyday items and appreciate the natural beauty that autumn has to offer.
Now, let's immerse ourselves in the joy of crafting and decorating for the beloved season of pumpkin spice, apple cider, and cozy nights by the fireplace.
Leaf Garland: Collect a variety of colorful fall leaves from your yard. Using a needle and thread, string them together to make a beautiful natural garland.
Pinecone Wreath: Gather pinecones and glue them onto a foam wreath form. You can leave it natural, or spray paint it gold or silver for a more festive touch.
Pumpkin Flower Pot: Hollow out a pumpkin and fill it with soil and your favorite fall flowers. This makes a beautiful centerpiece for a table or a welcoming decoration for a front porch.
Corn Husk Wreath: Corn husks are an abundant material in the fall and can be used to make a rustic wreath. Simply fold and hot glue them onto a wreath ring.
Cinnamon Stick Candles: Bundle cinnamon sticks around pillar candles with twine. It not only looks festive, but the heat from the candle will also release a lovely cinnamon aroma.
Mason Jar Lanterns: Fill mason jars with small pebbles or corn kernels and place tealights on top. These can be used both indoors and outdoors.
Burlap Table Runner: Using burlap, you can create a simple but elegant table runner. For extra flair, stencil on fall-themed designs like leaves or pumpkins.
Dried Fruit Ornaments: Dry slices of oranges and apples in the oven and string them together. They make a charming and unique decoration.
Book Page Pumpkin: If you have an old book you no longer need, you can cut the pages into a pumpkin shape, layer them together, and attach a small stick as the stem.
Acorn Napkin Rings: Collect acorns and hot glue them onto simple napkin rings. This adds a touch of nature to your table setting.
Sweater Pillows: Take an old or thrifted sweater and use it to cover a pillow. It's a great way to bring some coziness and texture to your space.
Rustic Log Centerpiece: Use a log or a piece of firewood and drill holes in it that can hold tea lights. You can add some pine cones, leaves or small pumpkins around it to complete the look.
Twig Frame: Use small twigs to make a rustic picture frame. You can display fall-themed pictures or use it to frame a mirror.
Window Leaf Silhouettes: Collect colorful leaves, attach them to contact paper, and hang them in your window for a stained glass effect.
Fabric Pumpkins: Use scrap fabric to create cute, no-sew fabric pumpkins. Fill a small piece of fabric with cotton or stuffing, then tie and shape it to look like a pumpkin.
Autumn Leaf Mason Jar Candle Holder: Apply autumn leaves to the outside of a mason jar with Mod Podge. Insert a candle and you have a beautiful fall-themed candle holder.
Tree Branch Vase: Wrap a clear vase with small branches or twigs you find outdoors. It makes a perfect rustic vase for your fall bouquets.
Wood Slice Welcome Sign: Use a large wood slice to create a rustic welcome sign for your front door. You can paint a fall design or phrase on it.
Felt Acorn Garland: Make small acorns using felt for the tops and real acorn caps. String them together to create a cute garland.
Chalkboard Sign: Use a small chalkboard or paint a piece of wood with chalkboard paint. Write your favorite fall quote or list out what you're thankful for.
Leaf Pressed Coasters: Collect some autumn leaves and press them. Then, use Mod Podge to seal the leaves onto inexpensive tile coasters for a fall touch to your table settings.
Pumpkin Spice Soap: Make your own soap infused with the scents of fall, like pumpkin spice or cinnamon. It's a practical decoration that can also make a great gift.
Fall Leaf Wind Chime: Attach some colorful fall leaves to a stick or hoop using string. Hang it outside and enjoy the soothing sounds.
Rustic Ladder: If you have an old wooden ladder, you can use it as a display for blankets, pumpkins, and other fall decorations.
DIY Scarecrow: Use old clothing, hay, and a pumpkin to create a friendly scarecrow. This can be a fun project for kids and makes a great outdoor decoration.
Autumn Leaf Bowl: Use a balloon, Mod Podge, and some colorful autumn leaves to create a decorative bowl. It can be used as a centerpiece or to hold small items.
Paper Bag Luminaries: Use brown paper bags, cut out autumn-themed designs, and place a small battery-operated candle inside to make beautiful luminaries.
Candy Corn Bottle Vases: Find some old glass bottles, clean them, and paint them to resemble candy corn. They make unique vases for fall flowers.
Felt Leaf Trivet: Cut out leaf shapes from felt in various fall colors. Sew them together to make a trivet that's perfect for your fall table.
Twig Votive Candle Holders: Collect some small twigs from your backyard, cut them to the height of a votive candle holder, and then glue them around the holder. It's a great way to bring a rustic touch to your decor.
As we conclude our exploration of these 30 DIY fall decoration ideas, we've found that creating a warm, autumn-inspired atmosphere at home doesn't have to be expensive or complicated.
We've turned simple, everyday items into charming decor, intertwining the raw beauty of nature with our personal creativity.
From autumn leaf garlands to cozy sweater pillows, these projects have allowed us to celebrate the season in a unique and personal way.
They're a testament to the beauty that can be created when we invest a bit of time and imagination into our homes.
As the season winds down, let's hold onto the joy we've found in crafting these pieces and carry it forward into the next season.
Whether you've tried one project or all, remember that the spirit of DIY is about expressing your creativity and making something uniquely yours.
Here's to a cozy, beautiful autumn, and to all the crafting adventures yet to come.
Frequently Asked Questions:
Do I need any special tools to make these DIY decorations?
Most of these projects require common household items like scissors, glue, and paint. For certain projects, you might need specific tools like a drill for the Rustic Log Centerpiece, but generally, these DIY projects are designed to be simple and accessible.
Can I do these projects with my kids?
Many of these projects, like the Mason Jar Lanterns or the Felt Leaf Trivet, are kid-friendly. However, please supervise children during any crafting activity, especially when using scissors, hot glue guns, or other potentially dangerous tools.
What if I don't have access to natural fall elements like pinecones or autumn leaves?
If you don't have access to these natural elements, you can purchase faux leaves or pinecones from a craft store. Alternatively, you can choose to do the projects that don't require these materials, such as the Sweater Pillows or Candy Corn Bottle Vases.
I'm not very crafty. Are these projects difficult?
These projects range in difficulty, but many are suitable for beginners. Remember, the goal is not perfection but to have fun and create something that adds a personal touch to your home.
How can I make my DIY decorations last?
To preserve your decorations, especially those made with natural elements, consider using a sealant or clear craft spray. This can provide a protective layer that prevents damage and helps your creations last longer.
What other types of materials can I use for these projects?
The beauty of DIY projects is that they are incredibly flexible. Feel free to substitute materials based on what you have on hand or what fits your style. For example, if you don't have burlap for the table runner, consider using other types of fabric or even paper.