If you have a young child, chances are you've seen the commercials about ABCmouse.com
while your child is watching his/her favorite TV show. I know I have! Well, I am a huge believer in this program and I think it would be great for your child if your child is between the ages of 2-6. That's why you will see me encouraging you to try this out free for 30 days
.
My 6 year old daughter loves ABCmouse. She loves playing on my computer and can navigate the program very well with little help from me. If she sees me on the computer, she comes up to me and asks with puppy dog eyes, "Can I play ABCMouse?" or "Can I go to the classroom?" It's hard to tell her no (because it's educational) and then she usually ends up playing for about 30 minutes.
ABCmouse offers a full online curriculum in reading, math, beginning science, social studies, art, and music. Your child will have access to over 3,000 individual learning activities-from online books and games to original songs, puzzles, art activities, and printables. Here are a few benefits of this program:
Help your child learn reading, phonics, and math in a fully interactive environment.
Help your child develop a love of learning at an early age.
Help your child gain essential learning skills that will last a lifetime.
Build your child's educational foundation before entering school.
Prepare your child with these essential reading and math skills to succeed in school.
Give your child an educational head start before entering school.
Allow your child to learn at his or her own pace.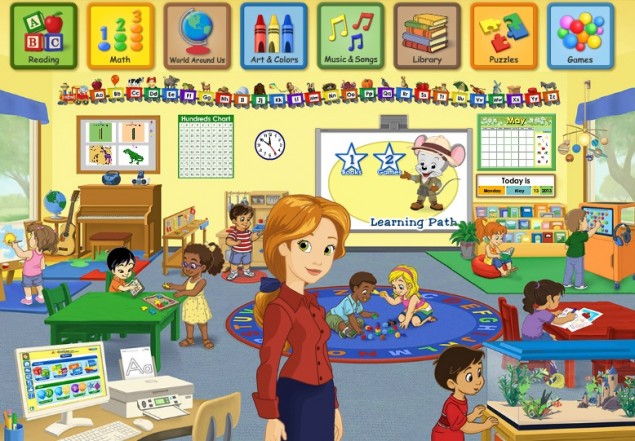 Not satisfied after your free 30 days is up?
You can cancel your account anytime on the My Account page in the Parents section. You will continue to have access to ABCmouse.com
 until your next renewal payment is due.