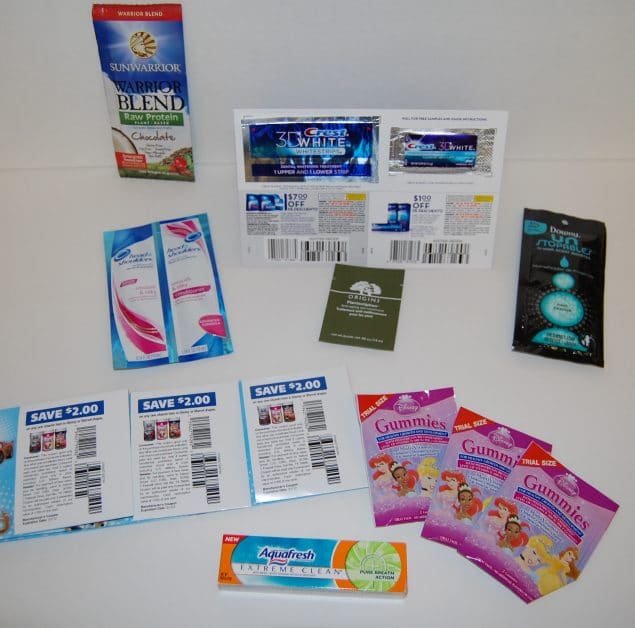 Here are the latest mailbox freebies and coupons that arrived this past week!
1. Aquafresh Extreme Clean Toothpaste
2. (3) Disney Gummies with $2.00 off coupons (why I received 3, I do not know!)
3.  Head and Shoulders Shampoo and Conditioner
4. Origins Plantscription
5. Downy UnStopables
6. Crest 3D Whitestrips and Toothpaste with coupons
7. Warrior Blend Raw Protein Chocolate

Interested in receiving updates when freebies are released? Become a Fan on Facebook or Subscribe to The Frugal Free Gal by Email!