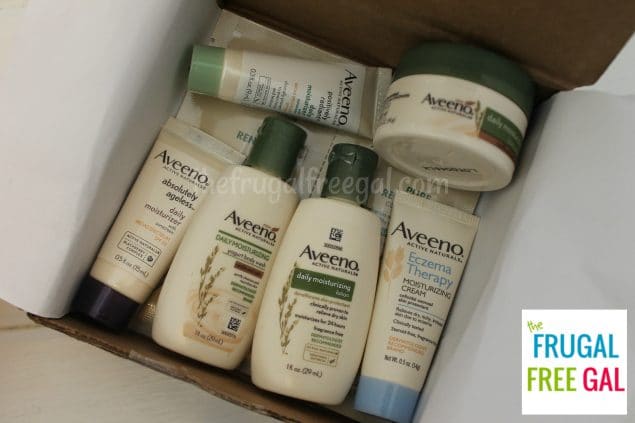 Purchase an Aveeno Sample Box at Amazon for $7.99 and receive a $7.99 credit toward future purchase of select Aveeno products! You must be an Amazon Prime member
to take advantage of this deal.
HOW I USED MY CREDIT: 
I added an Aveeno product to my cart for $7.99. It was an add-on item. I waited until I had a purchase to make over $25+ so that I could use the $7.99 credit, making the product FREE! It will be delivered soon.
For a limited time, buy this box for $7.99 and receive an equivalent credit toward a future purchase of select products shipped and sold from Amazon dot com. 

A week after your product ships, you will receive an email with instructions on how to use your promotional credit.

Limit one promotional credit per customer. Sample box is available for Prime members only. Offer available for a limited time. Items may vary based on availability.

Each box contains 6 or more items from participating brands.
Join
The Frugal Free Gal Facebook Group
for the hottest alerts.
Subscribe by email
for daily updates!