Here's a rare rewards program for all you cat owners! Join Purina My Cat Perks by heading here to sign up for an account and you'll snag over 10,000 points just for registering! After you register, you will have many opportunties to complete different tasks, liking them on Facebook, filling out your cat's name and much more, to earn additional points!
Once you have gained enough points, you'll be able to snag FREE products such as bags, cat bowls, water bottles and more! And with these rewards starting at just 20,000 points, it should be easy to earn your first free item! So, you should be able to snag one soon, if not today!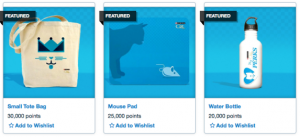 Thanks, Family Savings!