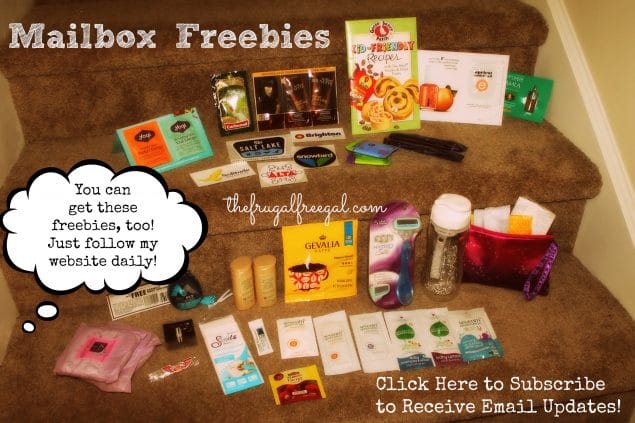 Wow! I've had these freebies piling up and finally had some time to display them for all of you to see! I have a few lovely assistants that work with me during the day to find the best freebies for you. I don't always get the chance to sign up for all of them, but I do catch a few of them! Here are the freebies I received in my mailbox. You can see things like a free razor, free coffee, free feminine products, free shampoo and conditioner, free water bottle, free Mio Fit, free coupon for Wheat Thins, and more! You can get freebies, too. Keep reading!
How You Can Get Freebies:
Just sign up for my daily email and you will receive emails to see what new freebies are available for you to request. Emails go out about 8pm EST, so you can see everything I posted during that day in that one email!
You can also follow me on Facebook or Twitter to get updates as soon as freebies are released! Enjoy!