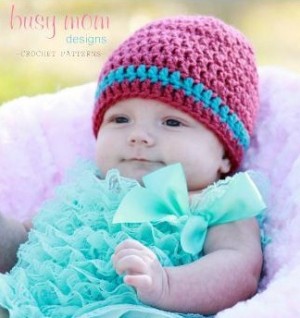 Get a FREE Basic Baby Beanies Crochet Pattern (all sizes) by Busy Mom Designs.
1. First, make sure you sign up for your FREE Craftsy account  (or login if you already have an account).
2. Then, go to the "Beta Patterns" tab at the top (it's orange). Click the tab and it will give you several categories. Choose crocheting.
3. Then under "The Top 20 Trending Leaderboard" click "Trending Free" (to the right of "Trending Paid"). Scroll down to find the free basic baby beanies pattern. Add the pattern to your cart and then into your library. You can download all of your purchased Patterns immediately from Your Pattern Library under Your Account (in the upper-right corner of the screen).