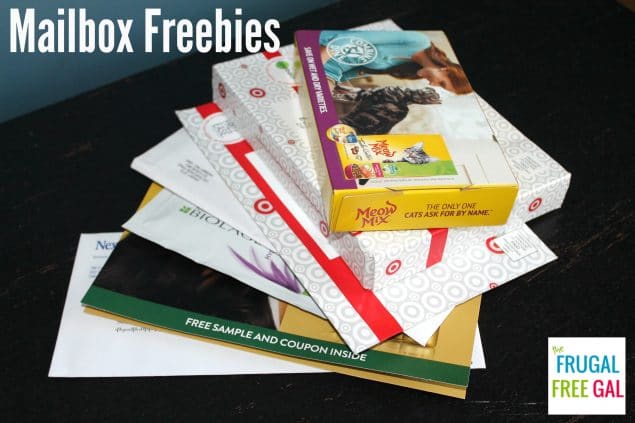 My freebie pile has been getting larger this month, so I wanted to take the time to show you what I've received in my mailbox during the last few weeks! We work hard everyday to find great freebies from around the web to post for you here at TFFG. Once posted, I take the time to sign up for them myself so that I can show you that freebies really DO come! This freebie round is full of travel sized items that are great to take on vacations — lots of beauty and hair products! My cat, Candie, also received a treat this month! Keep reading below to see how YOU can get freebies like this, too!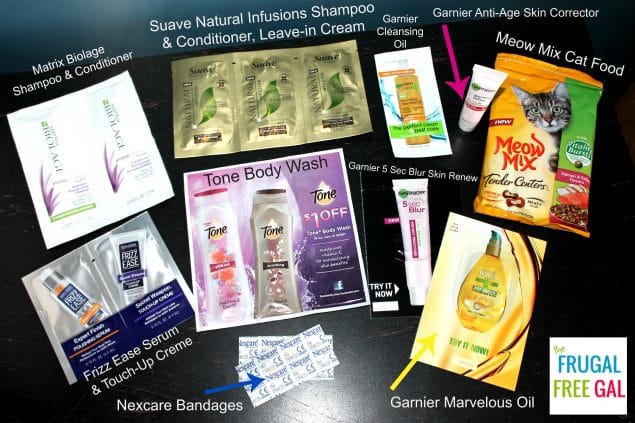 Mailbox Freebies (Pictured Above)
Meow Mix Cat Food (3oz. bag) + FREE Wet Cat Food coupon, $0.50 Pounce Cat Treats coupon, and $0.75 Fresh Step Cat Litter coupon
Suave Natural Infusions Shampoo & Conditioner,  Leave-in Cream + $1 off coupon
Garnier Anti-Age Skin Corrector + $2 off coupon
Garnier 5 Sec Blur Skin Renew + $2 off coupon
Garnier Fructis Mavelous Oil Deep Nourish + $1 off coupon
Garnier Clean Nourishing Cleansing Oil
Nexcare Bandages (2) + $0.55 off coupon
Matrix Biolage Shampoo & Conditioner
Frizz Ease Serum & Touch-Up Creme + $1 off coupon
Tone Body Wash (Pink Peony & Rose Oil and Oatmeal & Shea Butter) + $1 off coupon
My cat tried to get into the cat food freebie!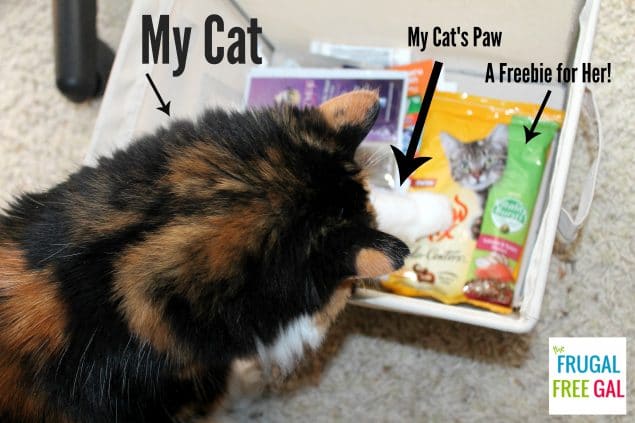 How to Get Mailbox Freebies:
Follow me via social media to get updates when freebies are posted:
Check out my mailbox freebies from the past! You'll need to scroll down the page to see past mailbox freebies!
Tell me what you received in your mailbox!